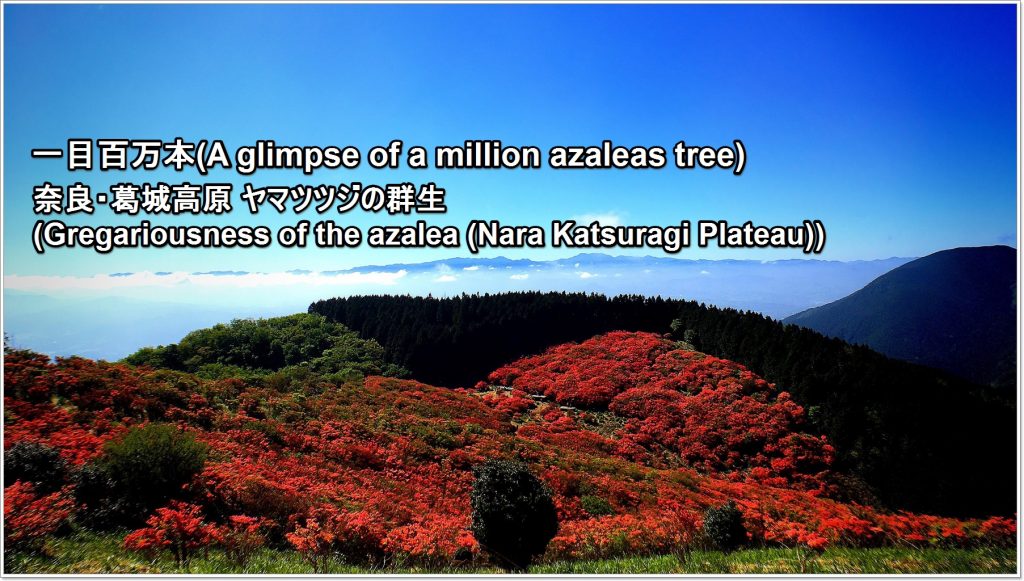 Mt. Katsuragi is the mountain climbing spot where is popular in Kansai near to Osaka. In addition, Mt. Katsuragi has the largest azalea(Yamatsutsuji) area in Kansai.
As for the seasons in full blossom of azalea, the face of the mountain is dyed red. (○´艸`)
icon-arrow-circle-down The flowering situation of the azalea

Contents:
1.Map of Katsuragi plateau
2.A congestion degree and recommend time of Katsuragi plateau
・The degree of congestion expected

・Recommend time
Time for first bus departing from Kintetsu-Gose Station of the nearest station is 8:40.(You will arrive at the station of ropeway at around 9:00.) However, the ropeway is already crowded very much in this time.Therefore, if you possible, I recommend that you arrive at Kintetsu-Gose Station at about 7:00 a.m. And let's go to the ropeway station by taxi from Kintetsu-Gose Station.
(Taxi charges are around 1, 400 yen.)
■The recommended plan that can take the ropeway without waiting.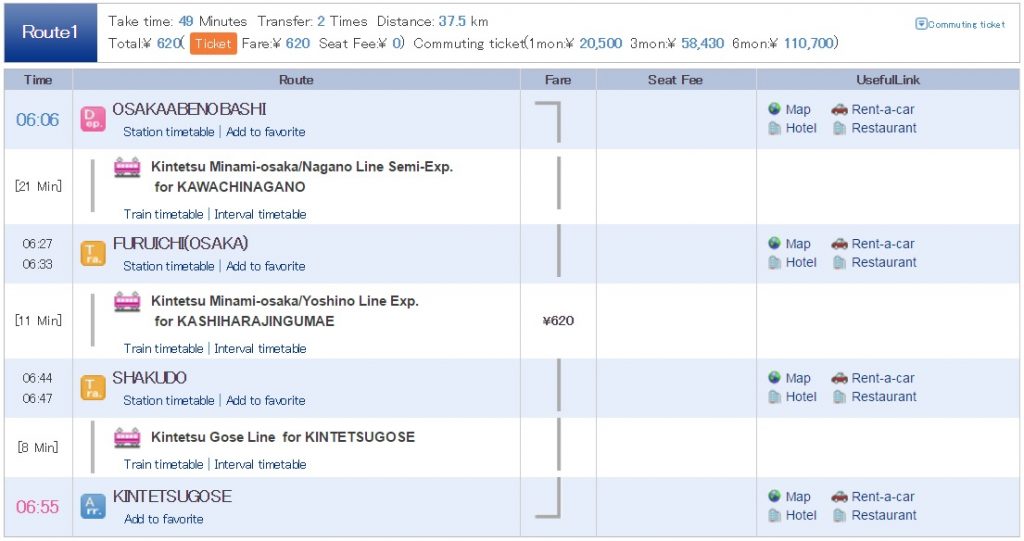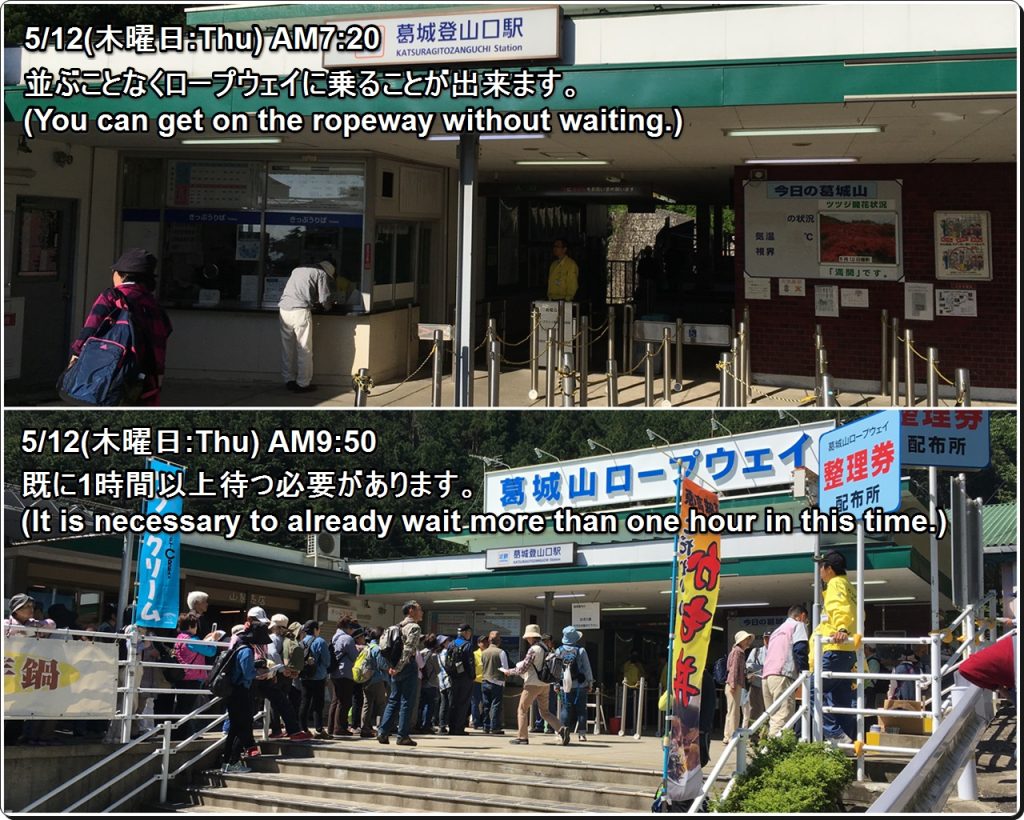 3.About Ropeway
It takes around two hours from one and a half hours when you climb the mountain path on foot, but arrives in six minutes when you get on the ropeway.(○´艸`)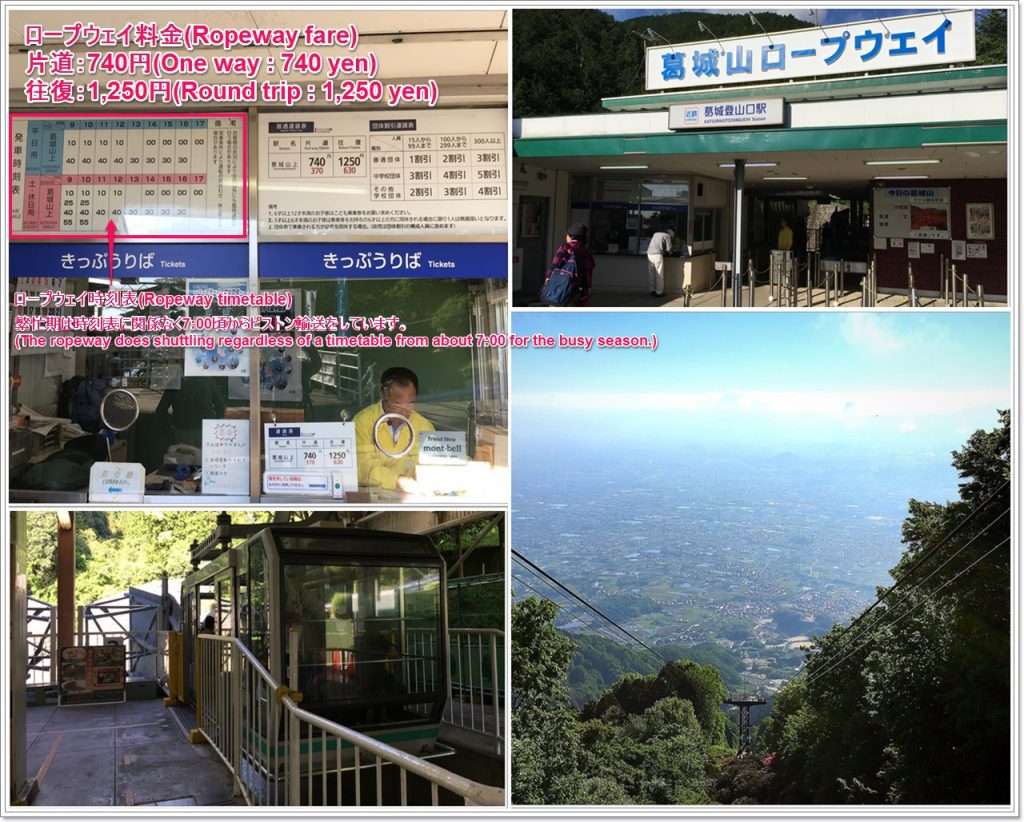 4.About a mountain trail
The mountain trail of the Mt. Katsuragi has two kinds of route called "North ridge route" and "Kujira-no-taki route".
①:North ridge route : About 3.7km(Expected duration : One and a harf hours ~ 2 hours)
→There are many trail which are not paved. (It is a route for intermediate climber.)
②Kujira-no-taki route: About 3km(Expected duration : 1 hour ~ One and a half hours)
→It is a route for beginners.
[Guide map download]:Japanese text only.

5.Katsuragi plateau(Video on the Web)
6.Katsuragi plateau(Picture)
If a timing is good because it is of high altitudes, you can watch a sea of clouds.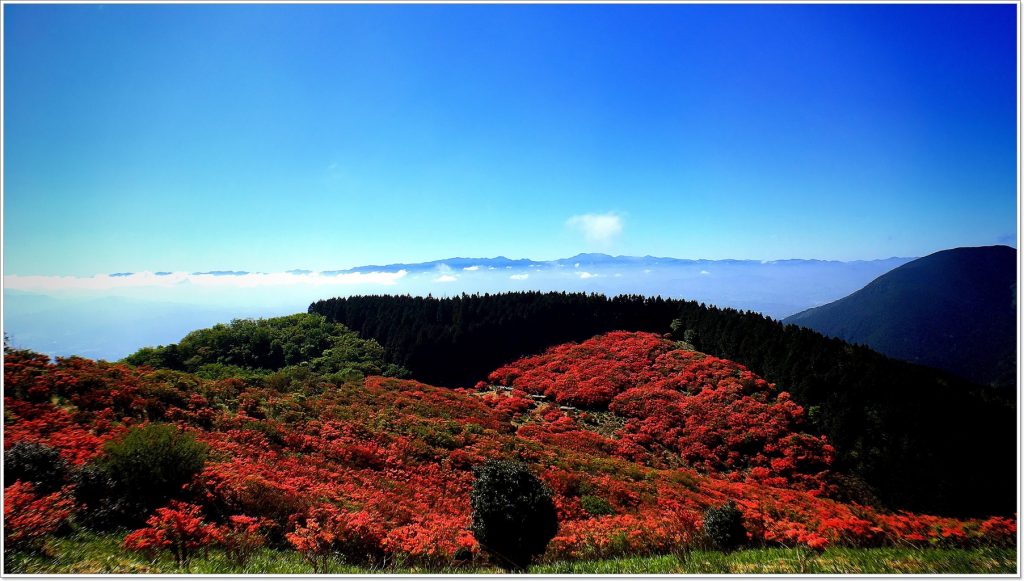 The face of the mountain glowed with crimson.(○´艸`)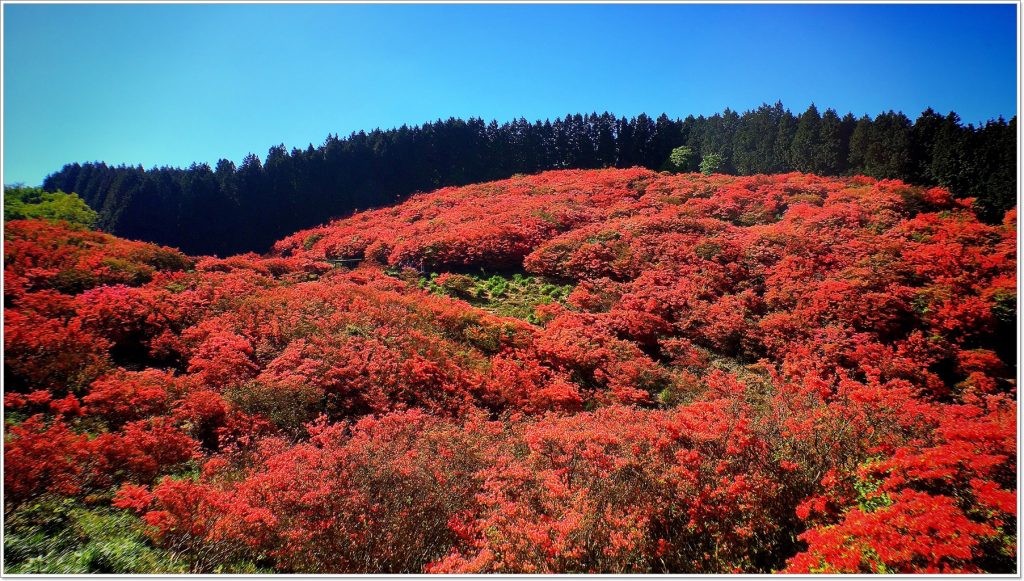 Tunnel of crimson red.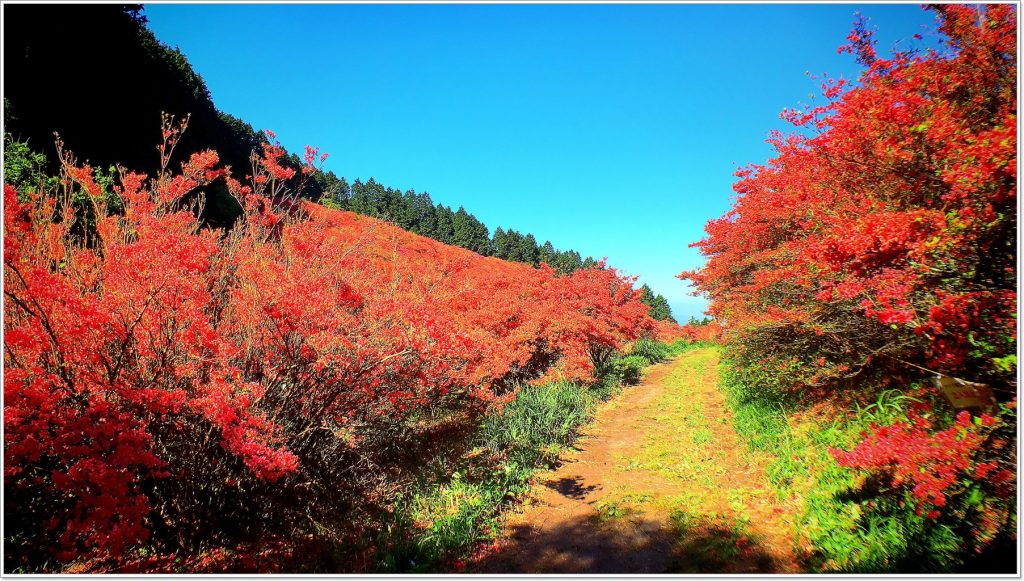 Very beautiful…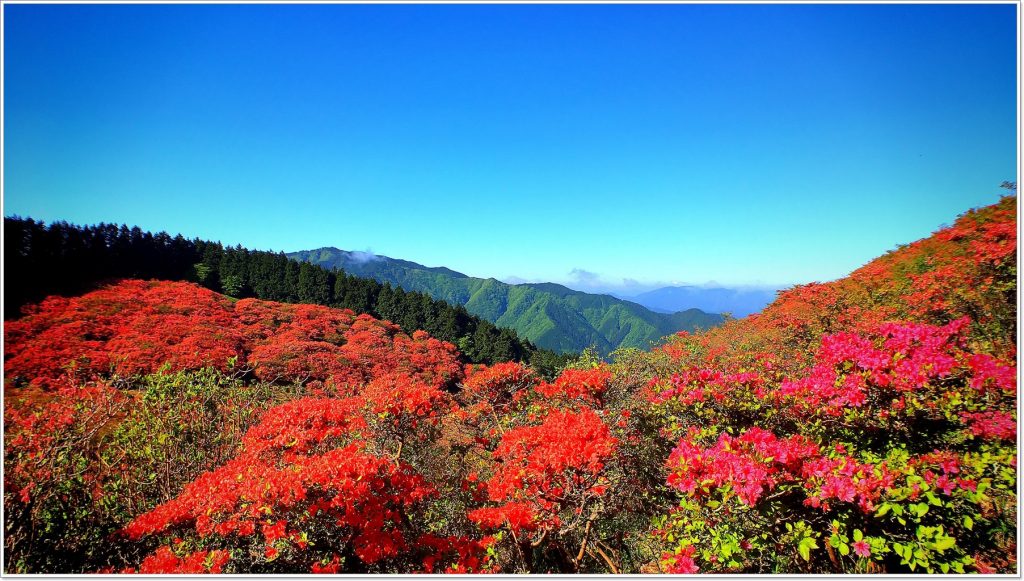 The color of flower of azaleas is red.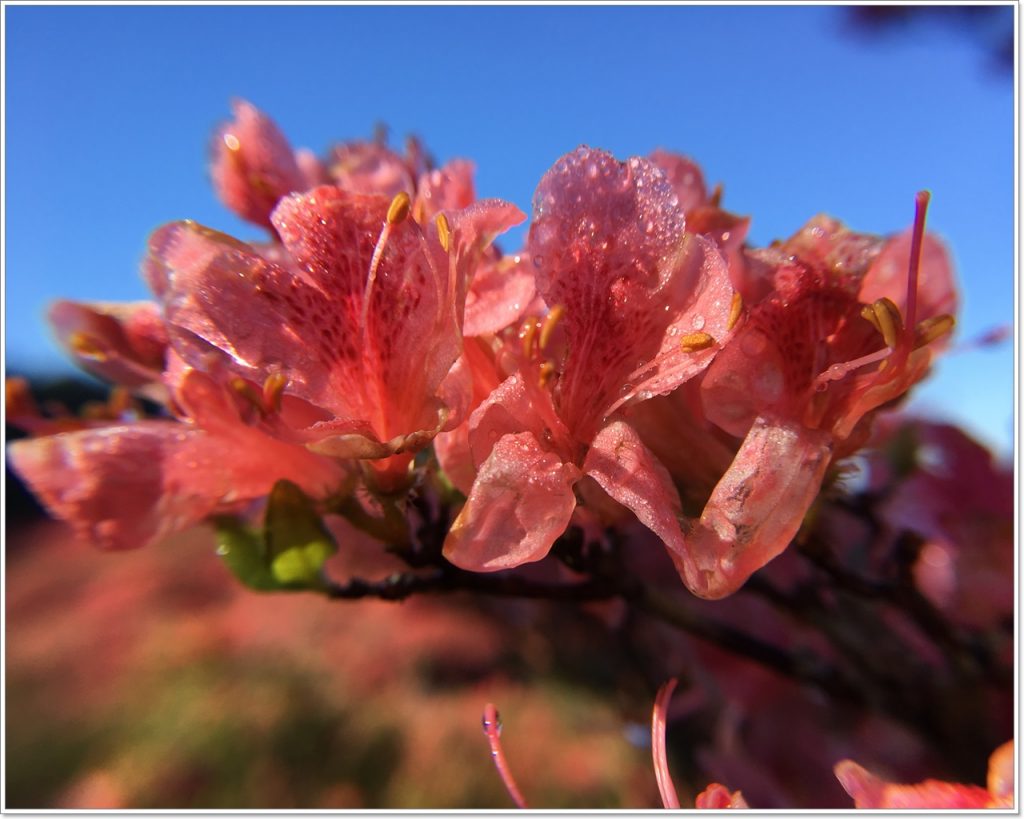 There is rarely the pink azalea.(○´艸`)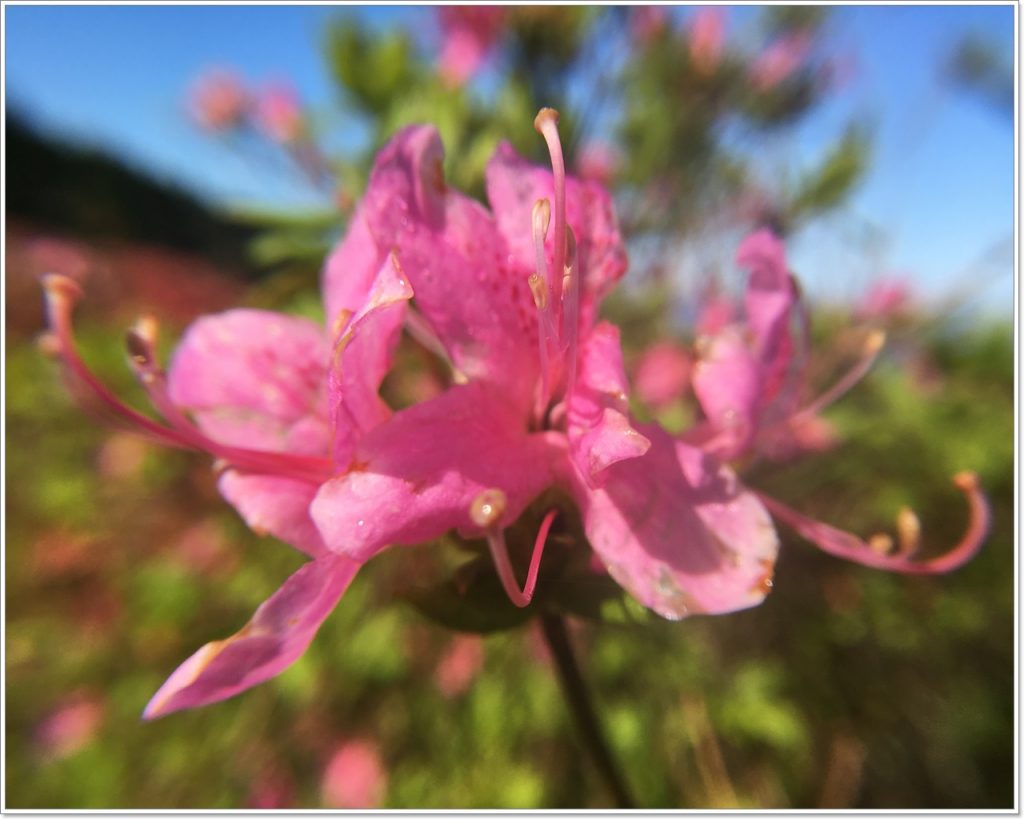 There is the bench which has very beautiful view at the backside of the Katsuragi Kogen lodge.(○´艸`)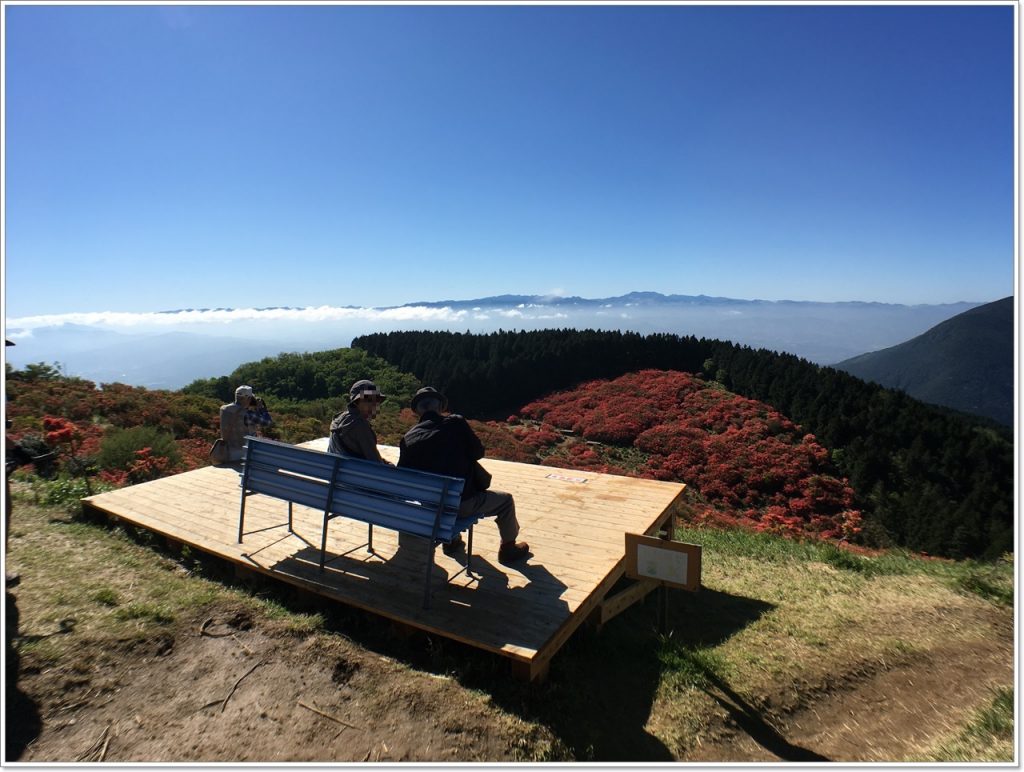 You can buy food and souvenirs at the lodge.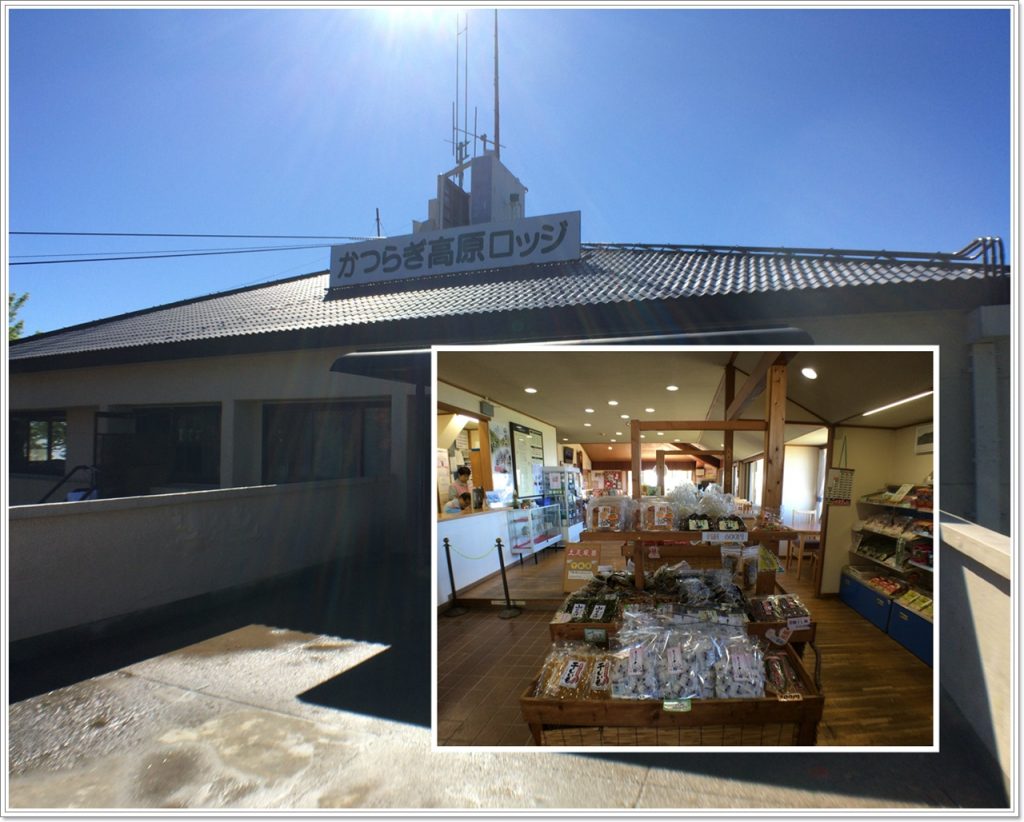 7.How to get to Katsuragi plateau
The nearest station of Katsuragi plateau is Kintetsu Gose Station. If you go from Osaka, you get on the Kintetsu train from "Ōsaka Abenobashi Station".
Let's go by a bus or a taxi to the ropeway station from Kintetsu-Gose Station.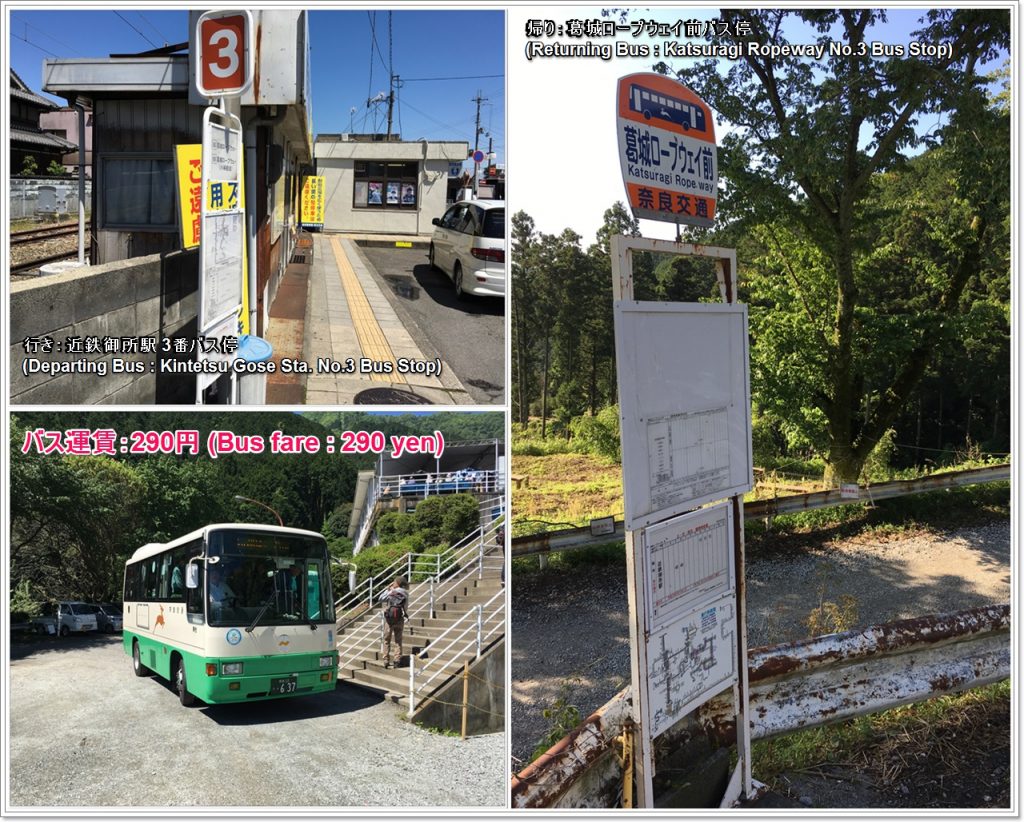 It is the timetable of the bus.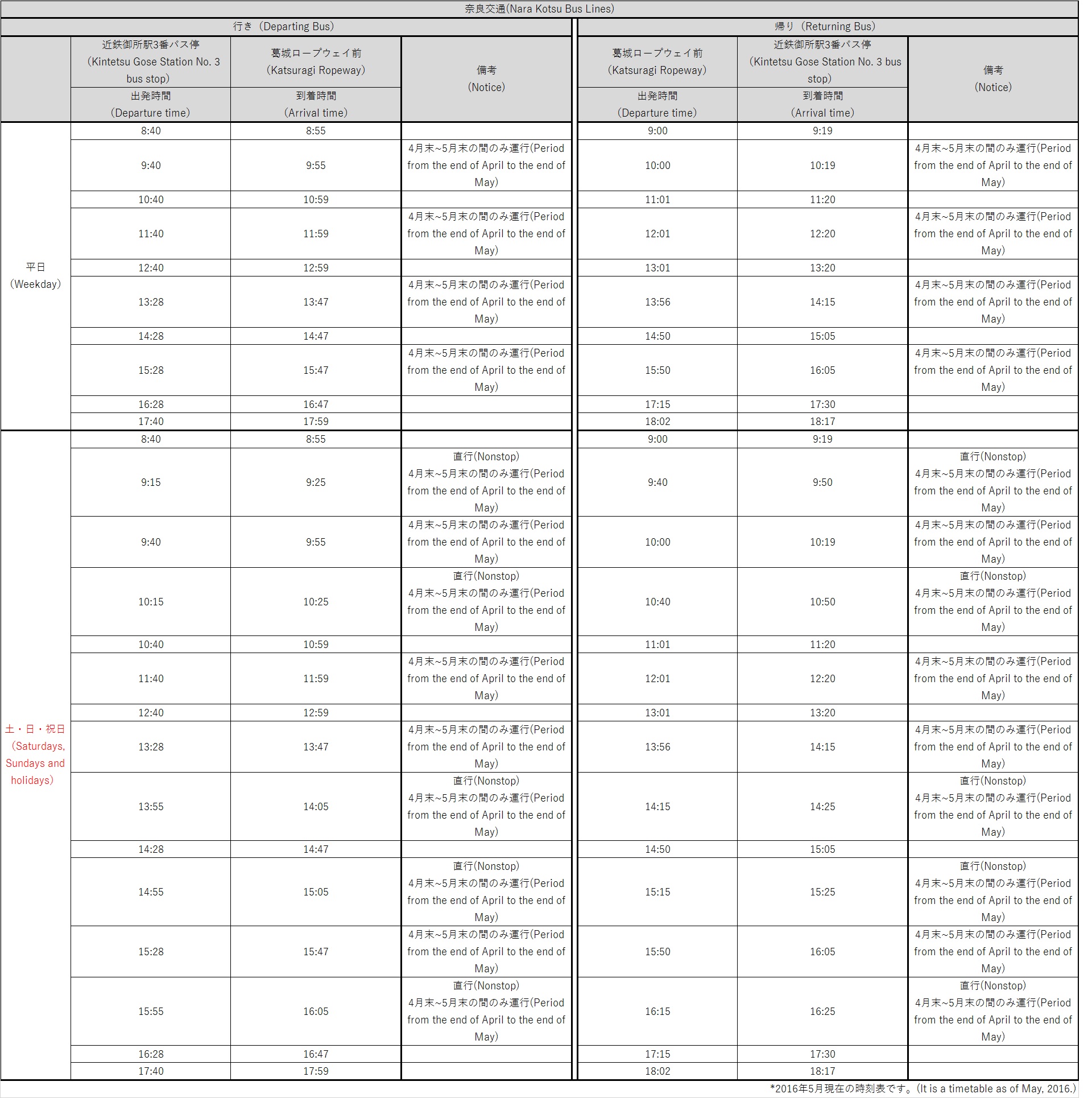 How did you like it?
Please try to go.
Have a nice trip! XD
<Let's search the sightseeing information of Kansai in Japan on 'Japan's Travel Manual'!!>
<This site introduces the easiest way to get Japanese (Kansai) sightseeing spots to you.>