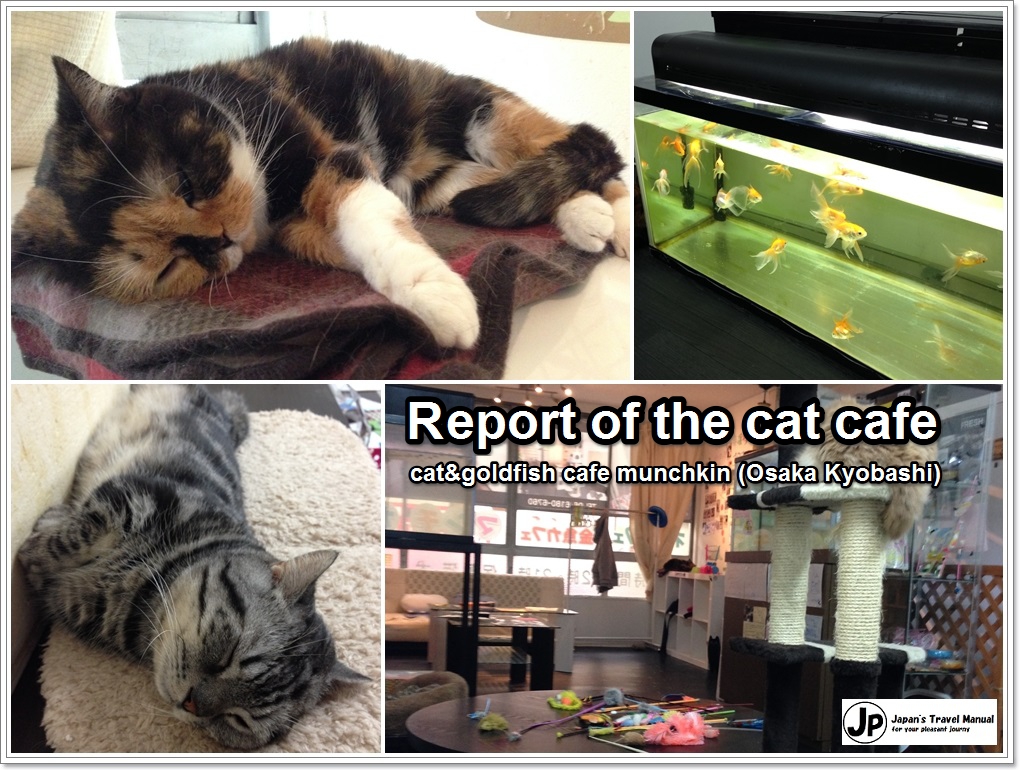 I went to the cat cafe "MUNCHKIN" in Kyobashi of Osaka. So, I contribute the report of this cafe.( *´艸`)
This cafe is a cat cafe with many cats of the kind called "Munchkin" according to the name. In addition, this cat cafe recruits the foster parents of the cat. Please ask the staff if interested.
How to go to the cafe.↓

Japan's Travel Manual
https://jpmanual.com/catcafe
This site introduces a easiest way to get sightseeing spots in japan to you.
* This article was updated in Mar. 2016. The fee schedule may have been changed.
Contents:
1.About this cafe
●Cat & Goldfish cafe MUNCHKIN
Adress:2F, 5-9-11, Higashinodamachi, Miyakojima-ku Osaka-shi, Osaka, 534-0024, Japan
Phone number:06-6180-6760
Open:12:00~21:00
Regular holiday:not fixed
English:○(Menu) Chinese:× Korean:× Other:×
There are a lot of water tanks in the cafe.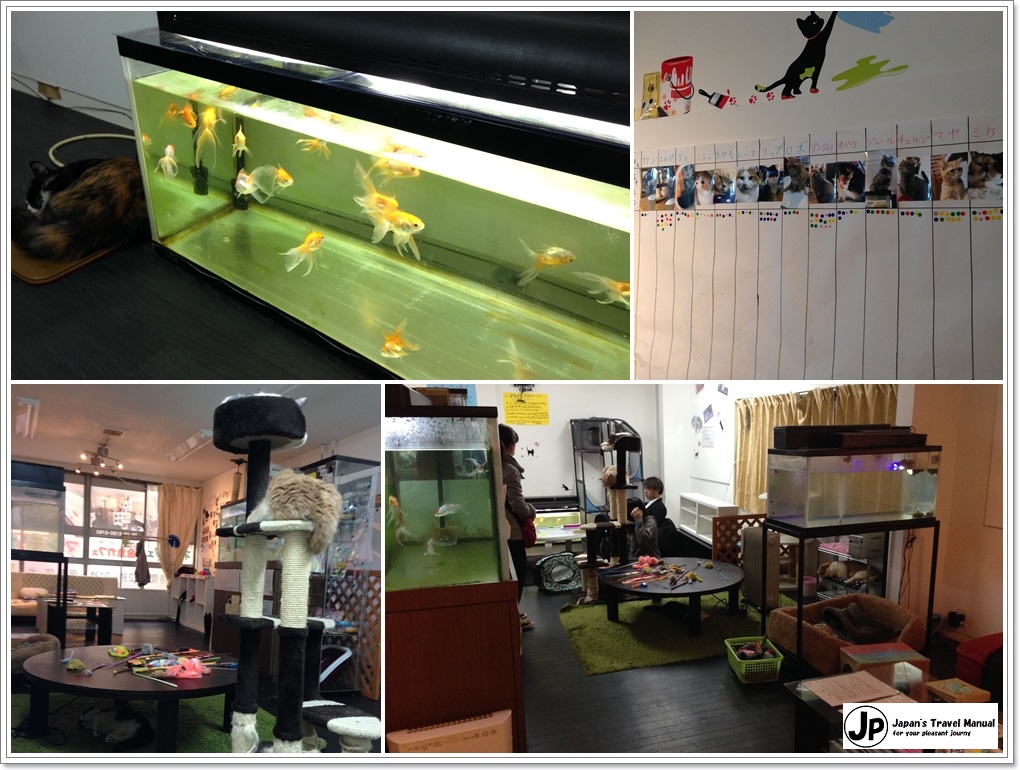 It is one of the characteristics of this cafe to put liquor (beer).( *´艸`)
In addition, the drink except the coffee is offered with a plastic bottle.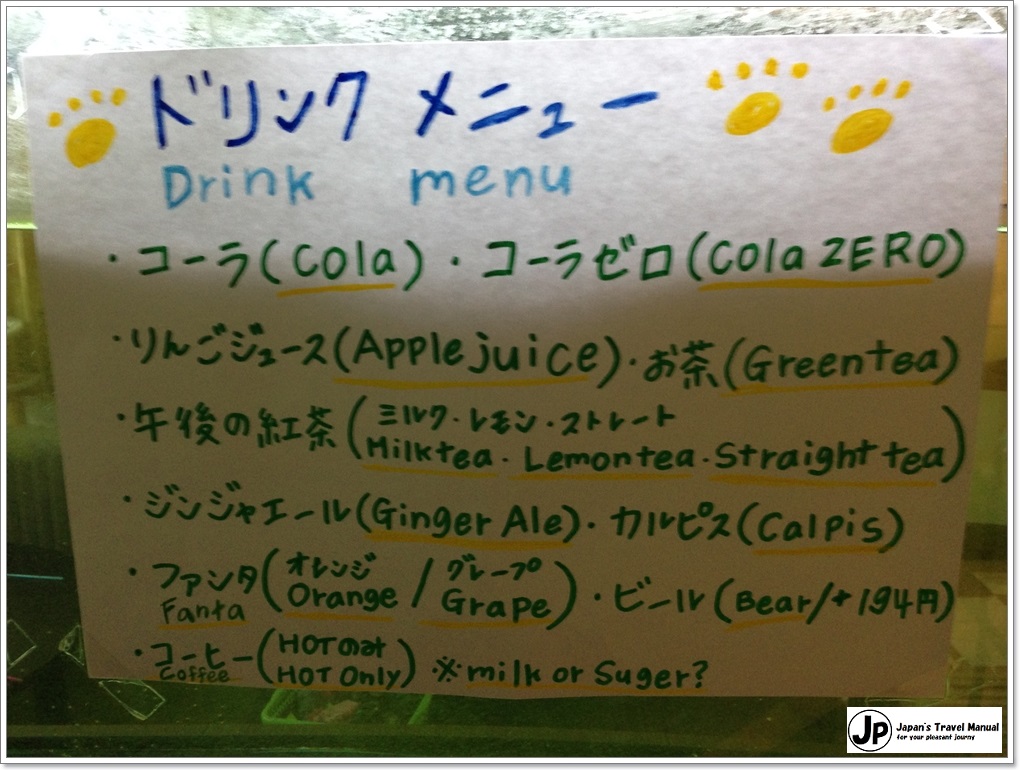 2.Charge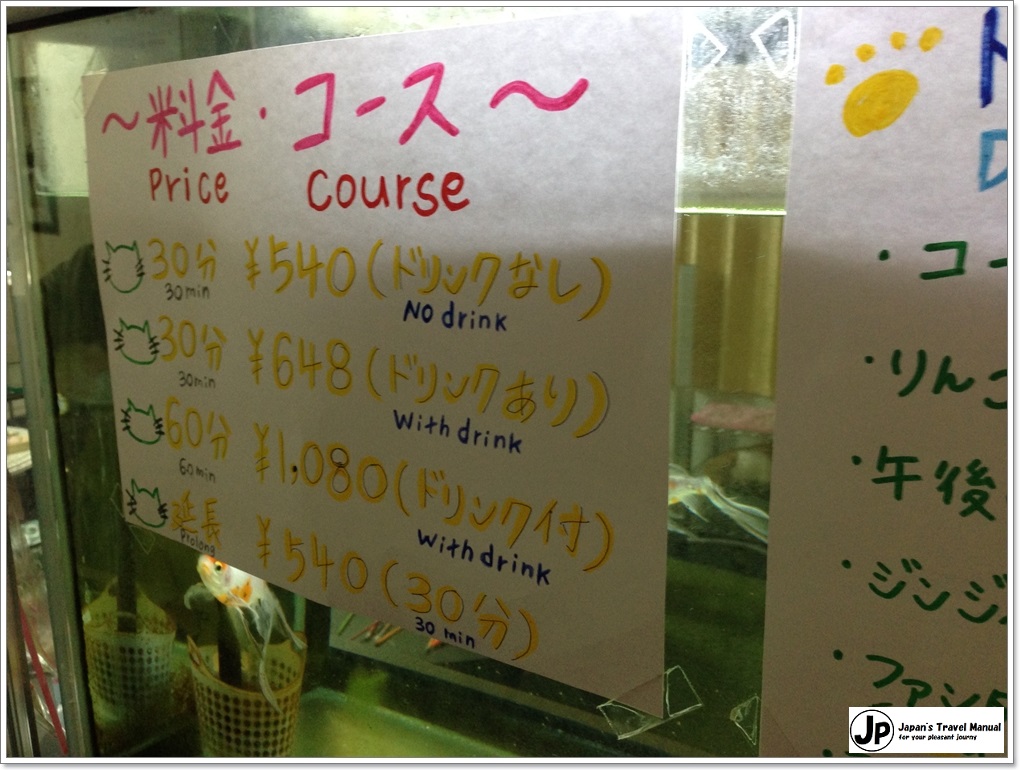 3:Cats of cafe
Joule♂ is a cat of the kinds called "Kinkalow". "Kinkalow" is a cat of a very rare kind. His ear is very characteristic.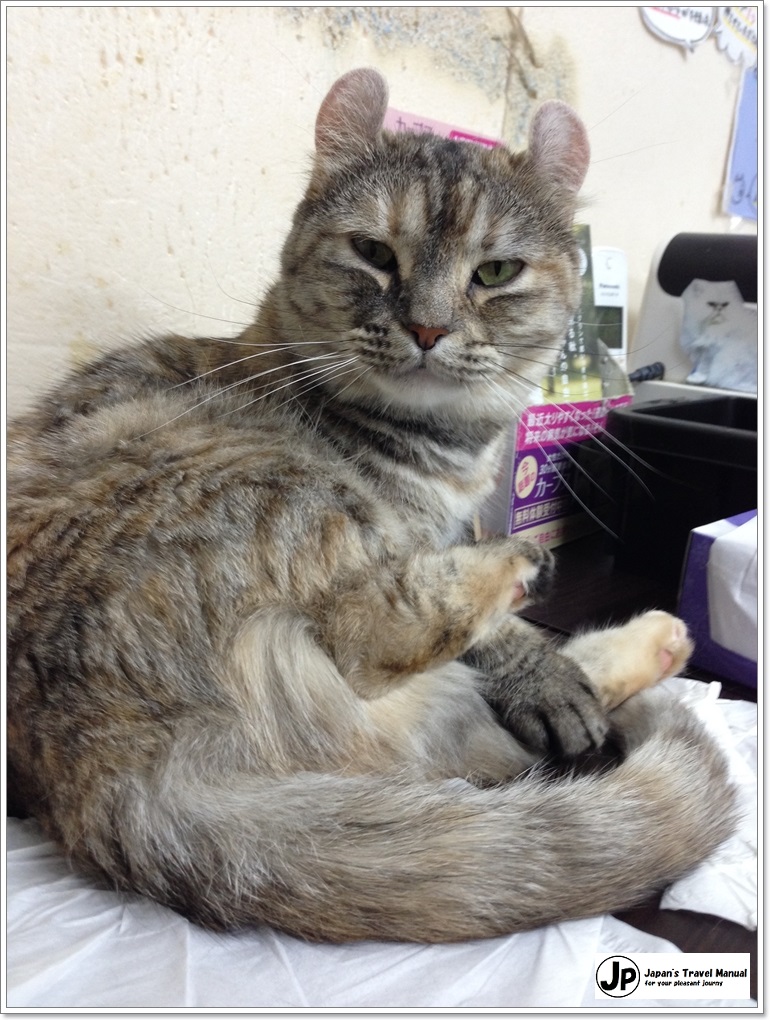 zzzzzzzzzzzz…( ˘ω˘) Takeru♂ is a cat of the kinds called "Scottish Fold".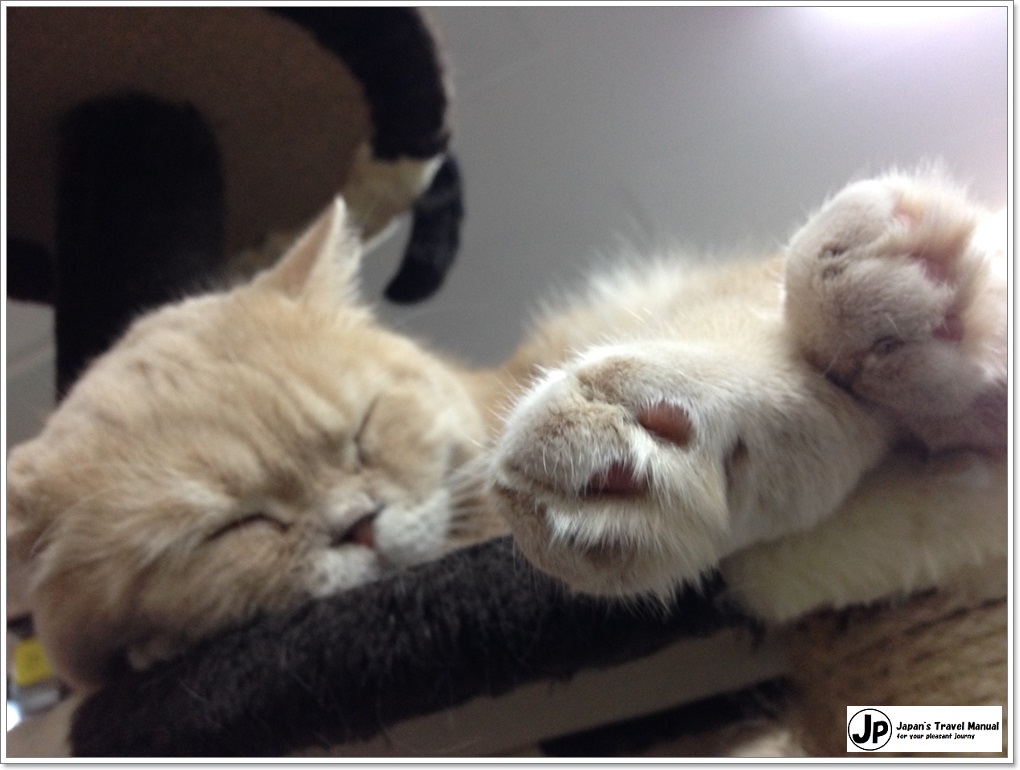 Stretching—!! Gon♂ is a cat of the kinds called "Munchkin". He always sleeps at such a pose.( *´艸`)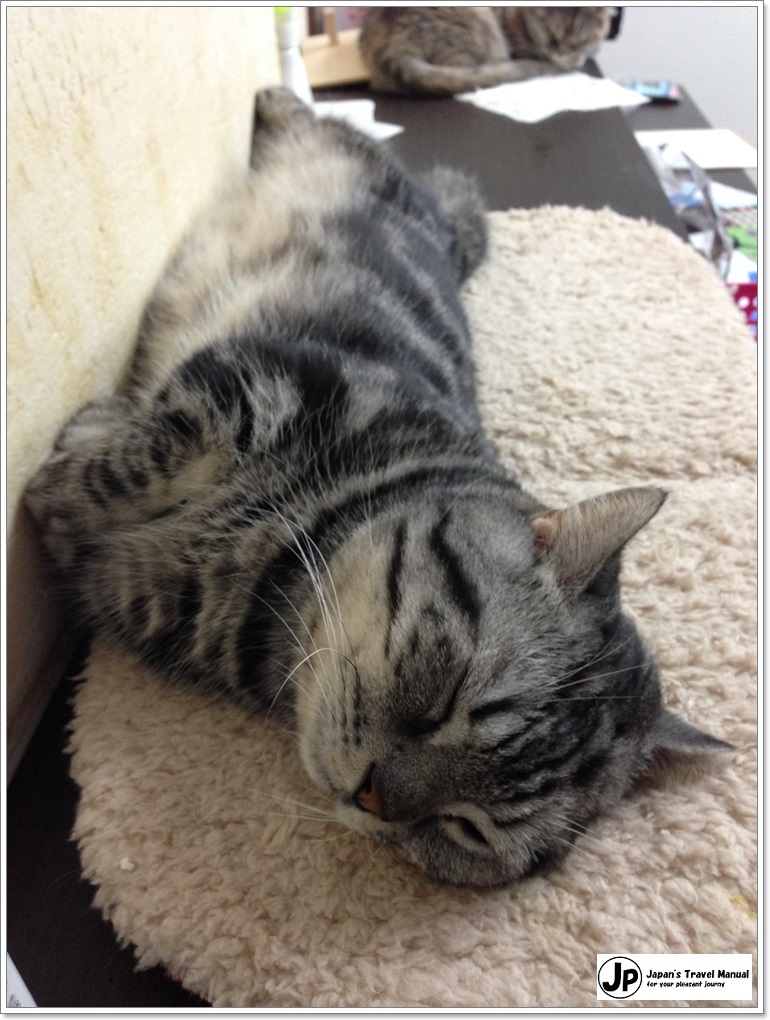 He does not wake up…ZZZ…( *´艸`)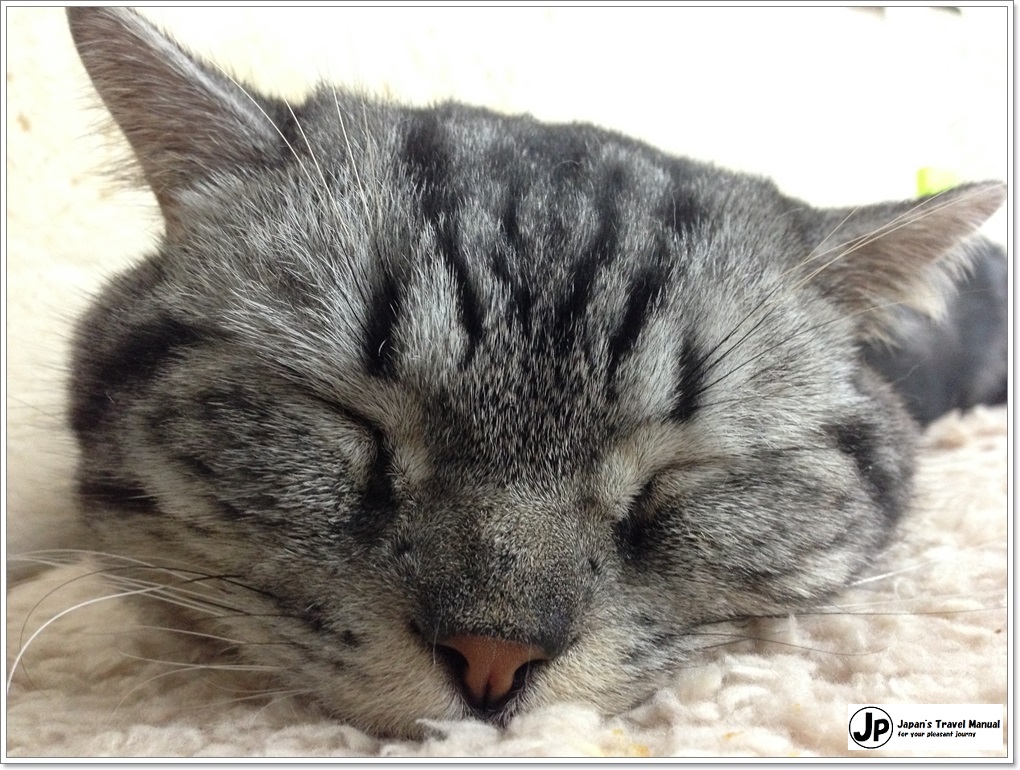 Angela♀ is a cat of the kinds called "Chartreux". Everyday, she performs the care for body elaborately.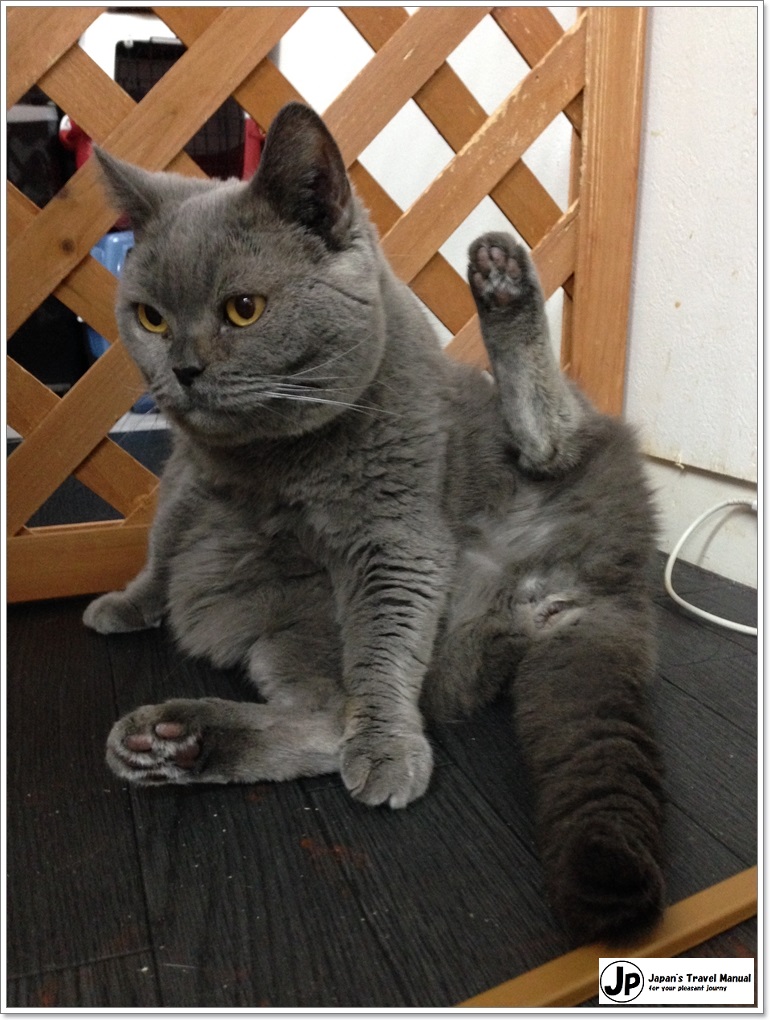 What are you looking at?(; ・`д・´)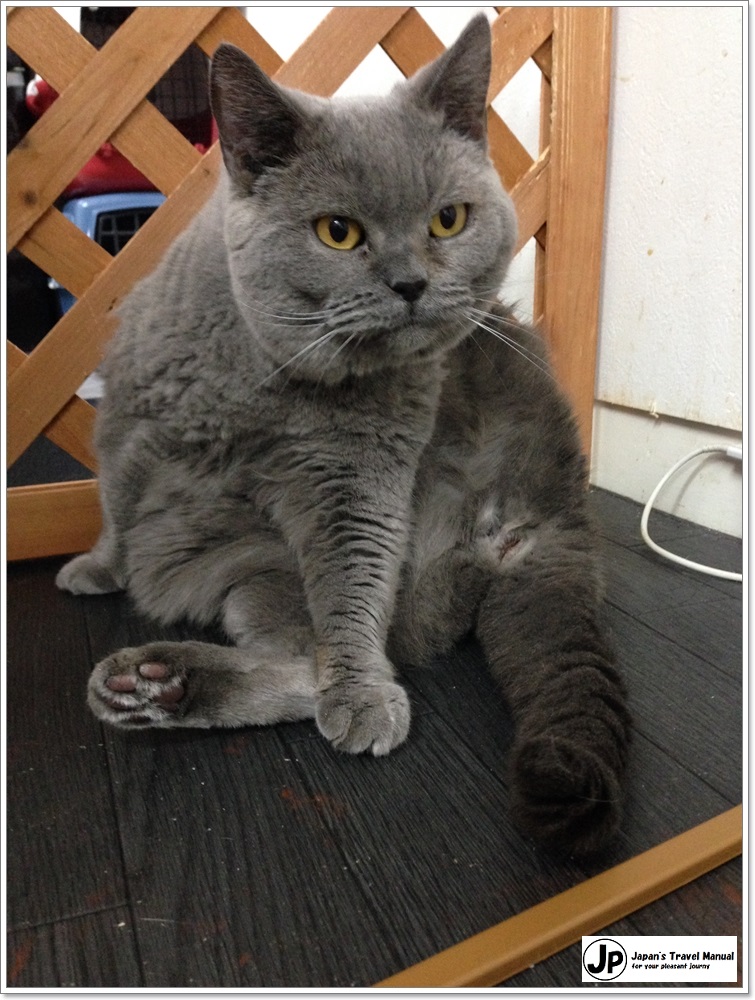 Let's play!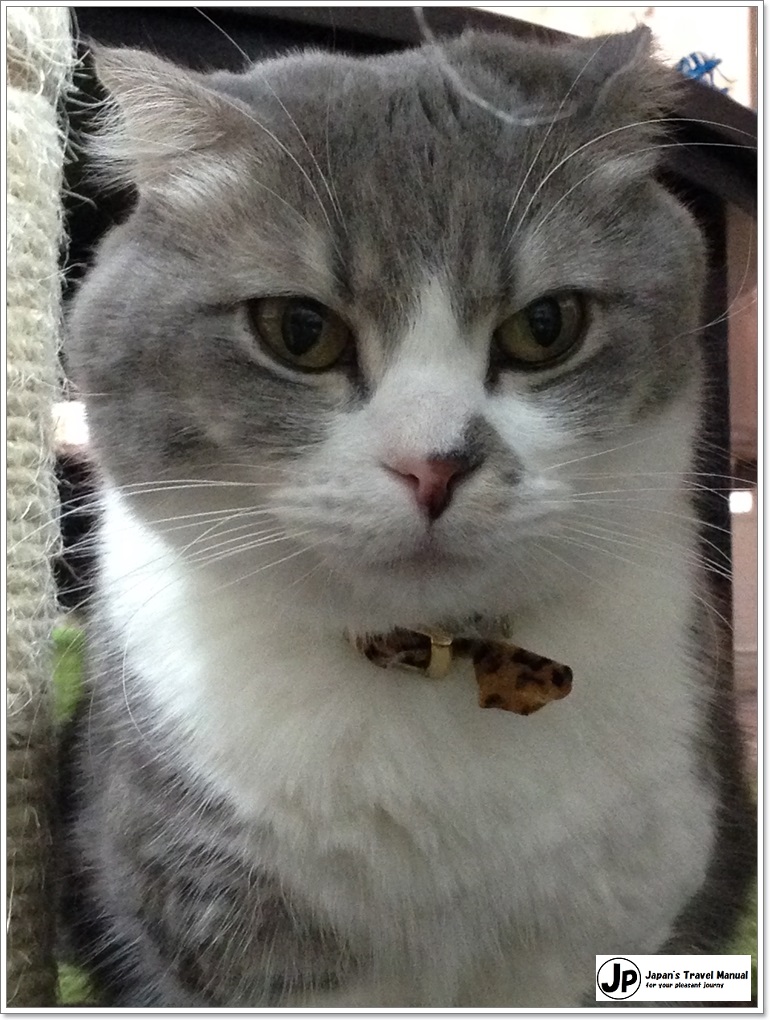 How did you like it?
Please try to go.
Have a nice trip! XD
<Let's search the sightseeing information of Kansai in Japan on 'Japan's Travel Manual'!!>
<This site introduces the easiest way to get Japanese (Kansai) sightseeing spots to you.>