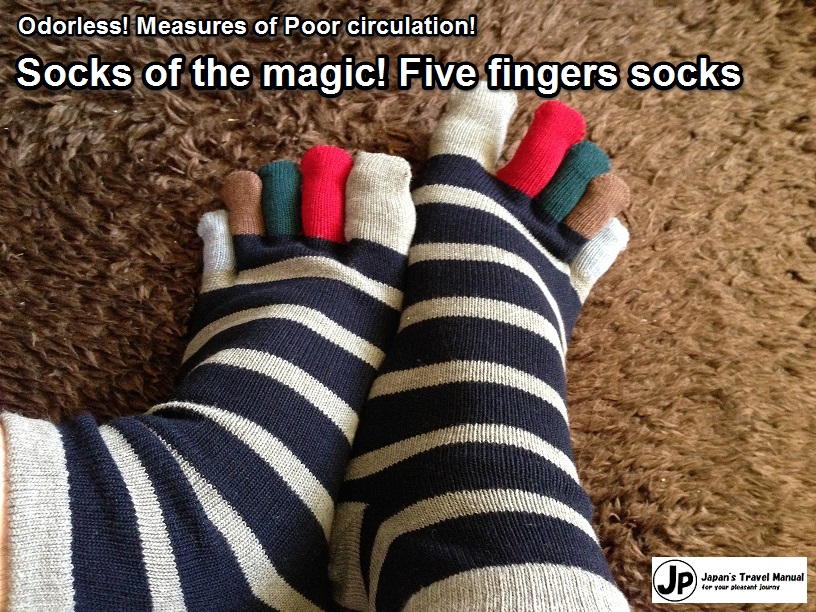 Hello! Do you enjoy the trip to Japan?
What do you buy a souvenir if you come to Japan? Home appliances? Cosmetics? Japanese sweets?
Of course the basic souvenir is good! But a lot of souvenirs which you do not yet know are in Japan!
The first article of the unique Japanese souvenir series… Introducing the "five finger socks".
Contents:
1.What is "five finger socks"?
Five finger socks seemed to be invented in Spain. However, the country which five finger socks sell most now, and has abundant kinds is Japan.
Toe of the five finger socks is divided in the form of five fingers.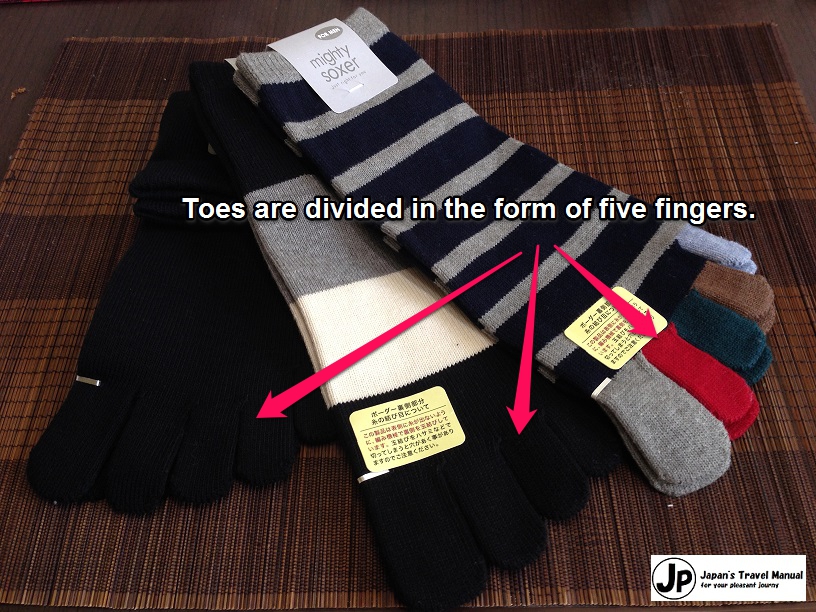 Only this…? Yes, this design is important! (; ・`д・´)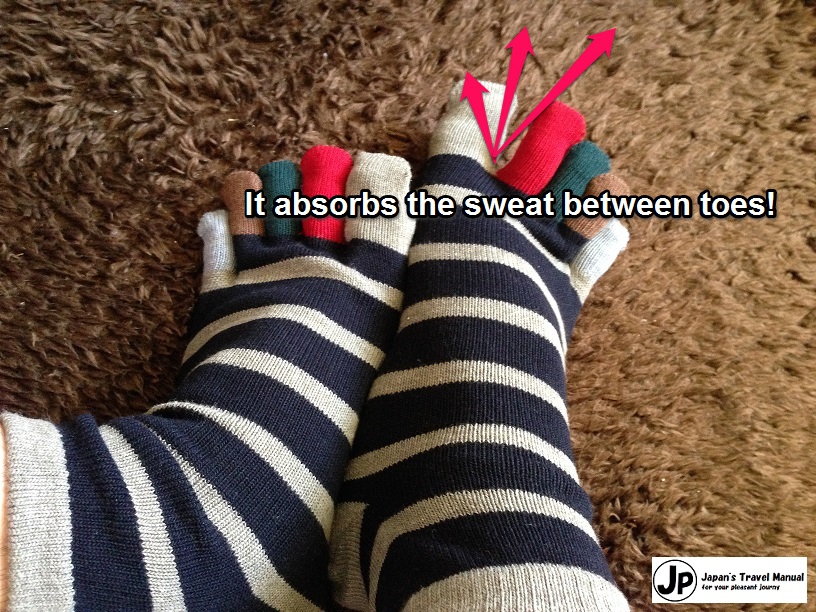 Thanks to this design, the sweat of toes dries immediately. And this eliminates the foot odor. ( *´艸`)
2.What kind of design?
Socks in Japan are very good design! Favorite socks will surely be found.

A shop has many kinds of socks other than five finger socks. There is a lot of fun to choose!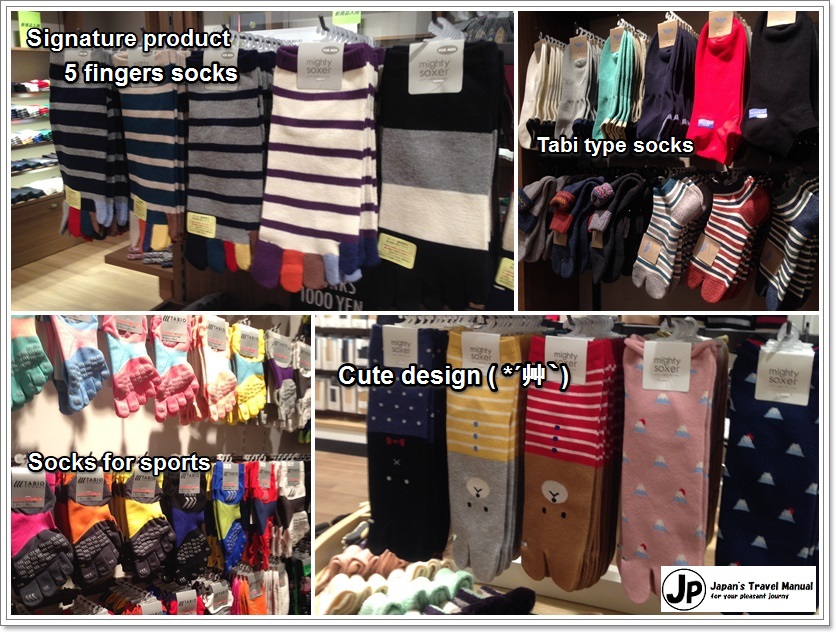 There are of course also a lot of business socks.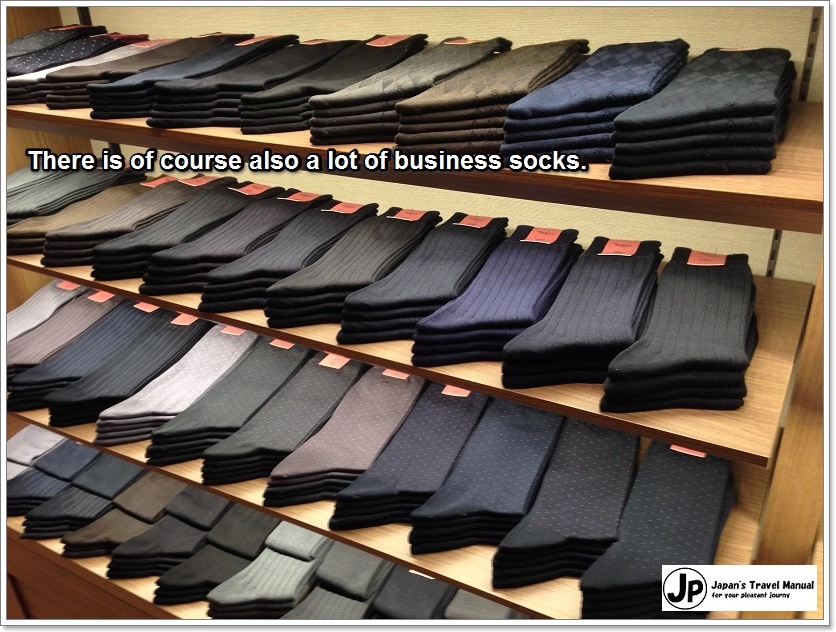 3.Where can you buy it?
Five finger socks are sold in various shops, but I'll buy well at "Tabio" (the socks specialty store).
"Tabio" is socks professional manufacturer that is headquartered in Osaka.
"Tabio" is doing all of the steps of from design to production in Japan.
How did you like it?
Please try to go to this place.
Have a nice trip! XD
<Let's search the sightseeing information of Kansai in Japan on 'Japan's Travel Manual'!!>
<This site introduces the easiest way to get Japanese (Kansai) sightseeing spots to you.>