The world's first figure professional museum is located in Kansai. The name of the museum is Kaiyodo Figure Museum Kurokabe.
The Japanese is said to be skillful with a hand, but can understand.( *´艸`)
I think that there are many people imagining an animated cartoon if you hear the word "figures". But not only that!
You can see a variety of figures in this museum. For example, vehicle, airplane, ancient organisms, insect, etc…
Contents:
1.What is Kaiyodo Figure Musium?
Kaiyodo Figure Musium is located in Kurokabe suquare. It is supported by Kaiyodo, a famous figure maker, and you can see figures of popular animation's characters, dinosaurs, monsters and so on. You can buy these beautiful figures at the shop on the 1st floor. Periodically, special exhibitions are held.

引用(citation):http://traverseworld.com/Hikone/Kaiyodo-Figure-Museum-Kurokabe.html
KAIYODO FIGURE MUSIUM KUROKABE
 Open 10:00~18:00(3/1~10/31) 10:00~17:00(11/1~3/31)
 Admission fee Adult 800 yen Children 500 yen
 Closed irregular holidays
 Adress 13-31, Motohamacho, Nagahama-shi, Shiga, 526-0059, Japan
 Phone number +81-749-68-1680
2.How to get to Kaiyodo Figure Musium.
The nearest station of Kaiyodo Figure Musium is "JR Nagahama Station".
Please refer to the following articles for the way to JR Nagahama Station.
▪JR Nagahama station→Kaiyodo Figure Musium(Destination)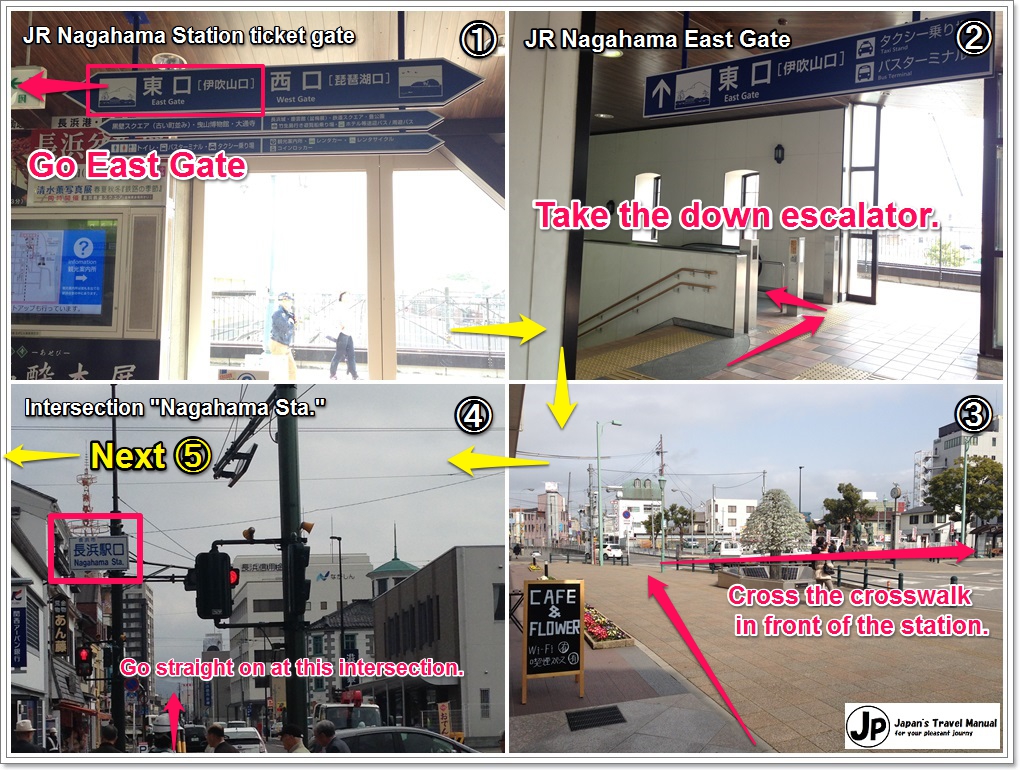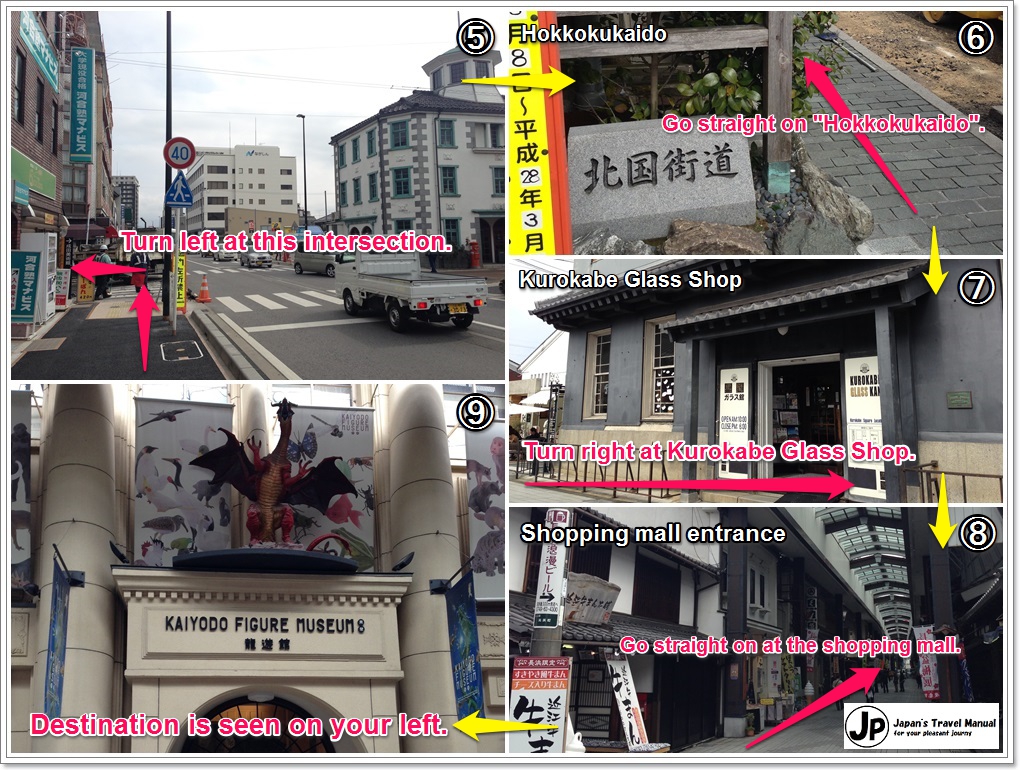 3.Visit Report
There are a souvenir area and a gashapon capsules area as soon as you enter the entrance. Anyone can enter this area for free.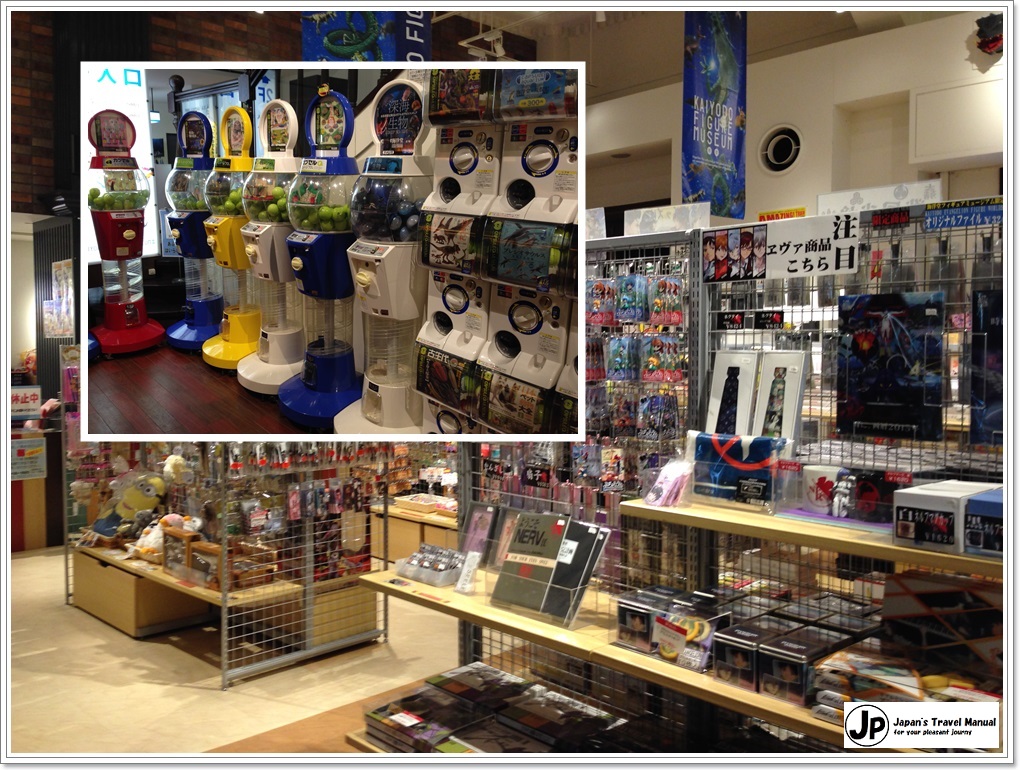 When you enter the museum, you purchase a ticket at an entrance. (Adults 800 yen, Children 500 yen)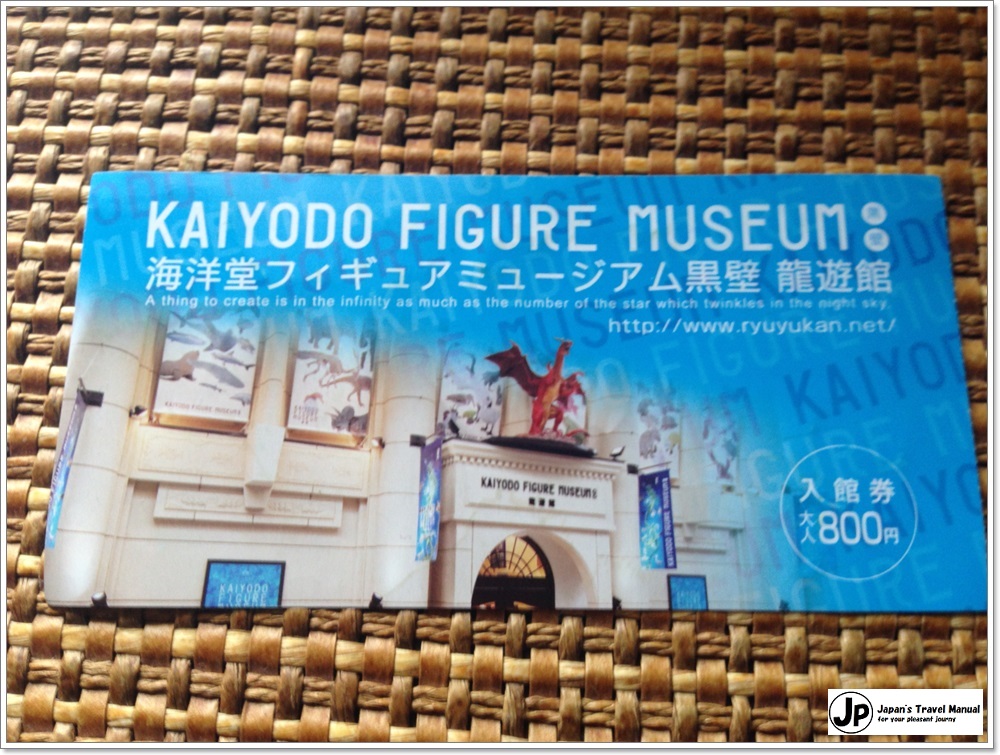 You can experience the painting of figures.(Only Saturday, Sunday and public holiday.)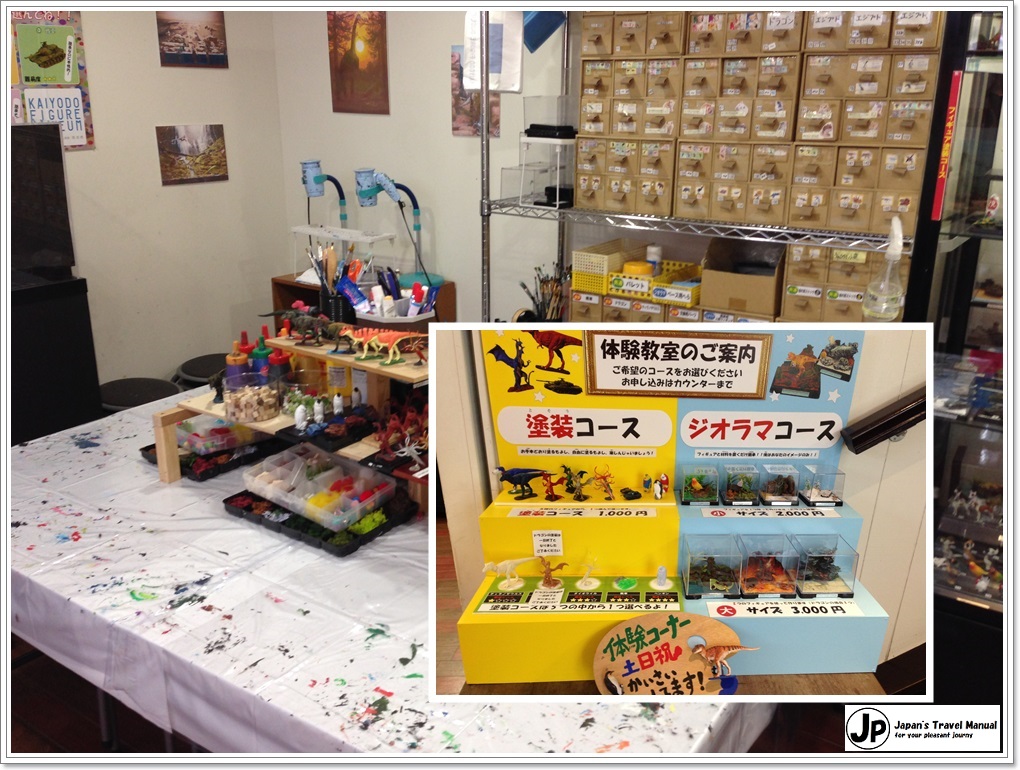 This museum is divided in four areas.
a.Culture Zone
In the culture zone, you can watch "figures" which KAIYODO made so far.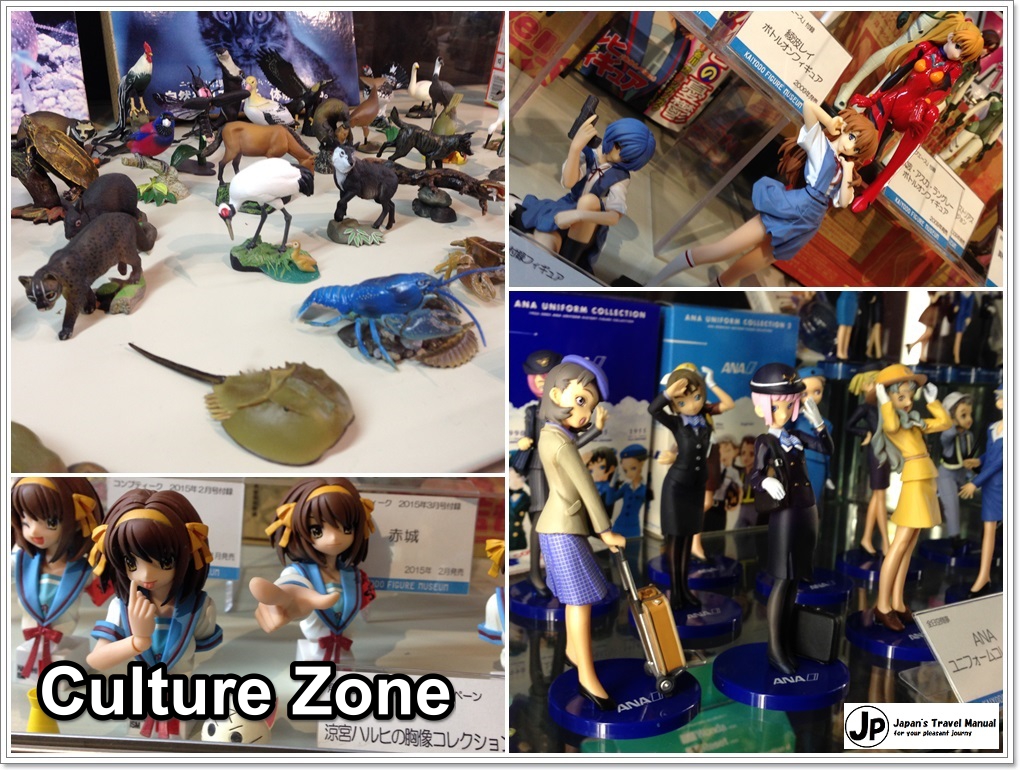 It is the video of the culture zone.
Series of wild animals.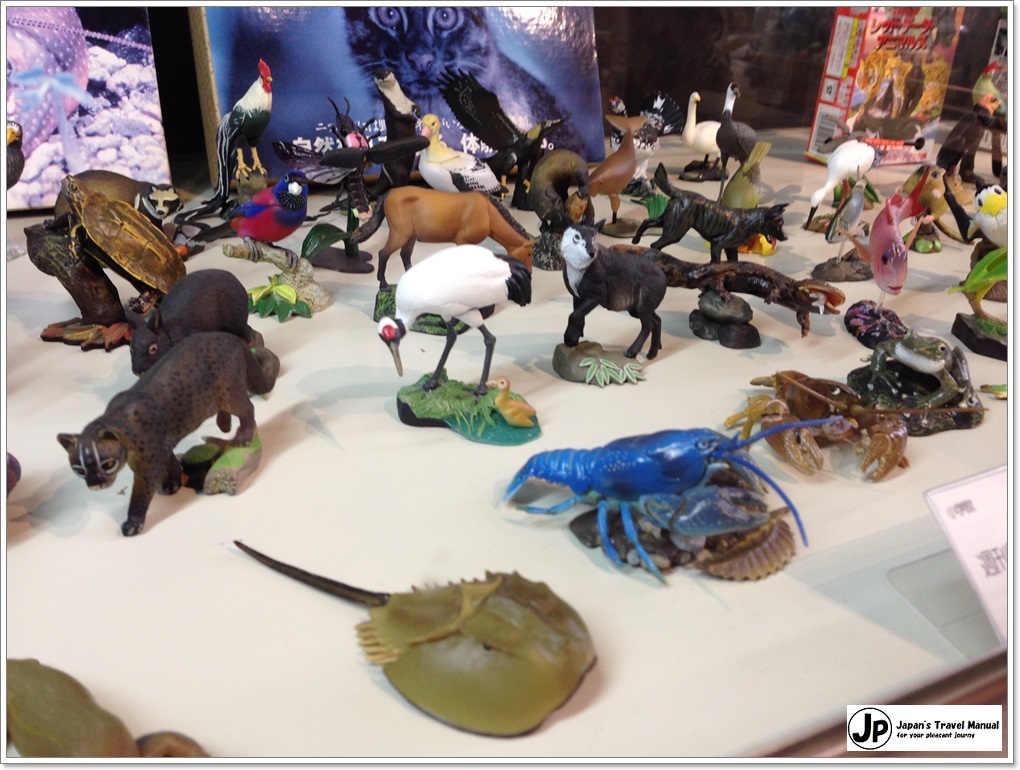 ANA's uniform collection. There is a thing of this sort…( *´艸`)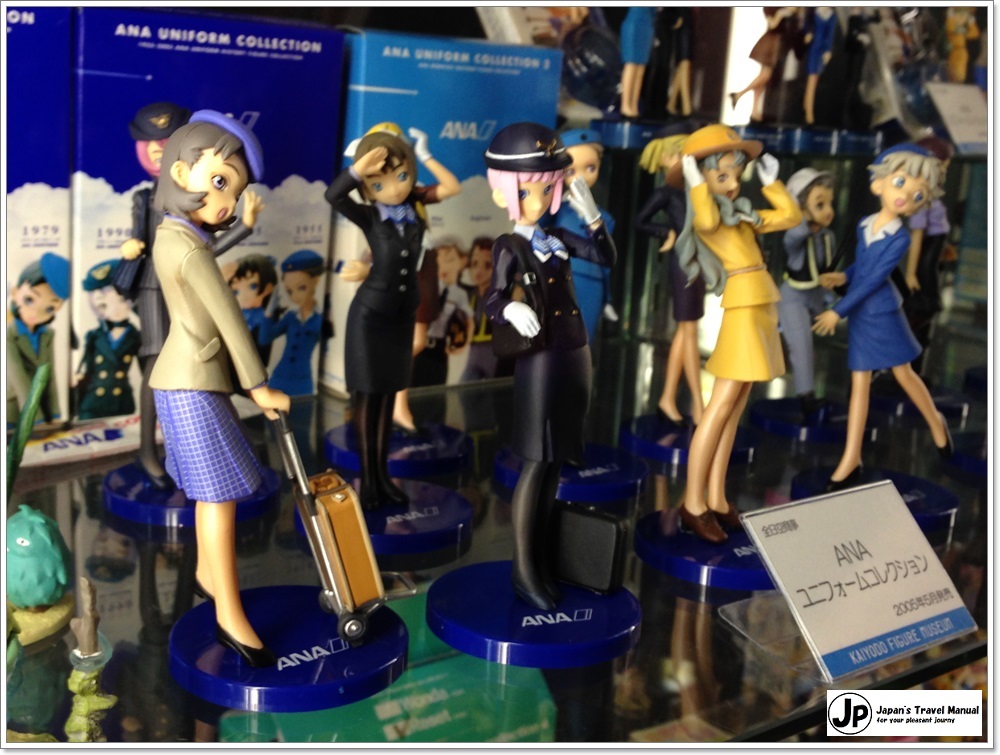 Series of appendix of magazine. "Suzumiya Haruhi"
Series of appendix of magazine. "Characters of evangelion."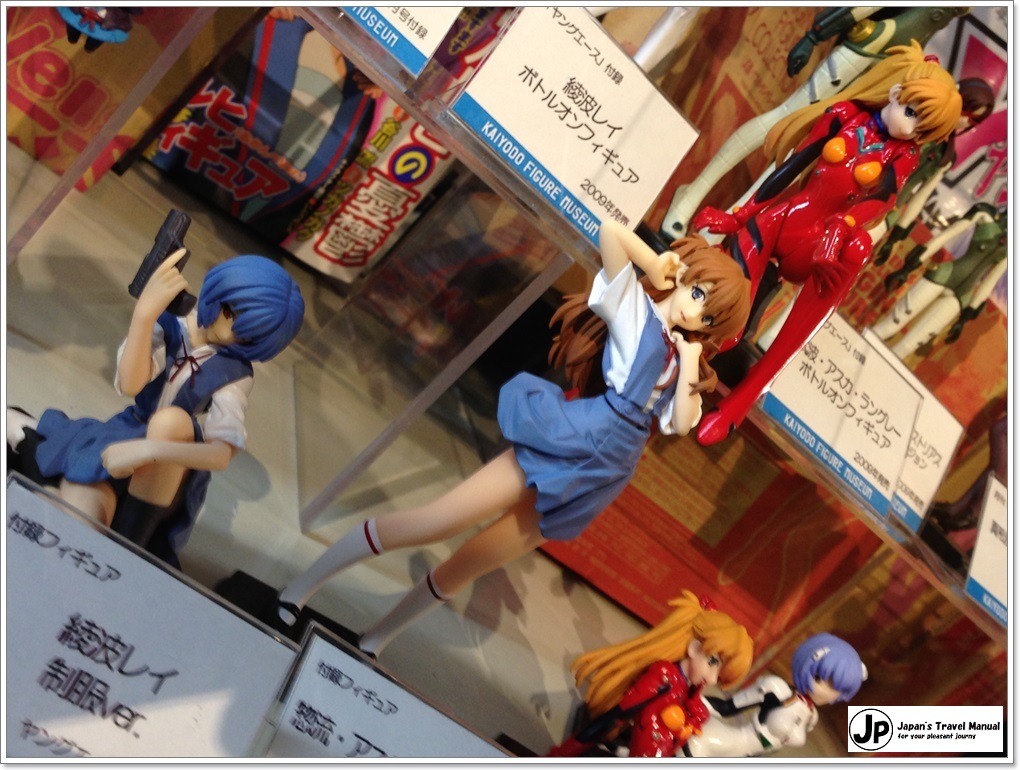 b.Nature zone
In the nature zone, you can watch dinosaur, insect, and wild animal figures. It seems to begin to walk at any moment…!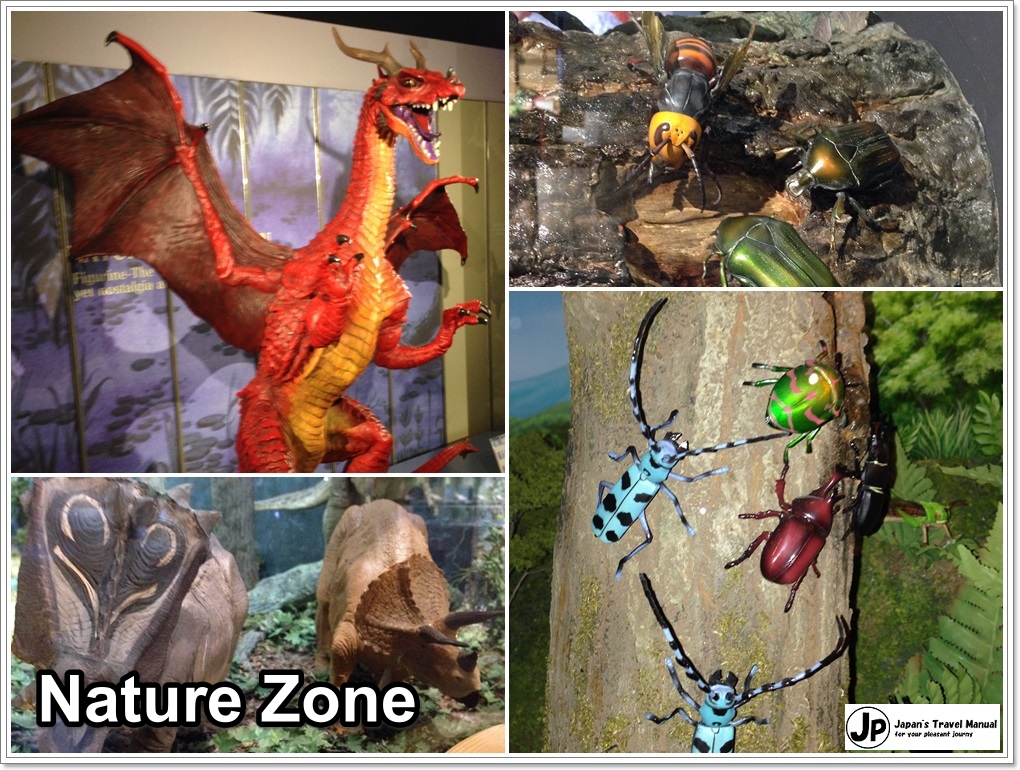 It is the video of the nature zone.
Really big!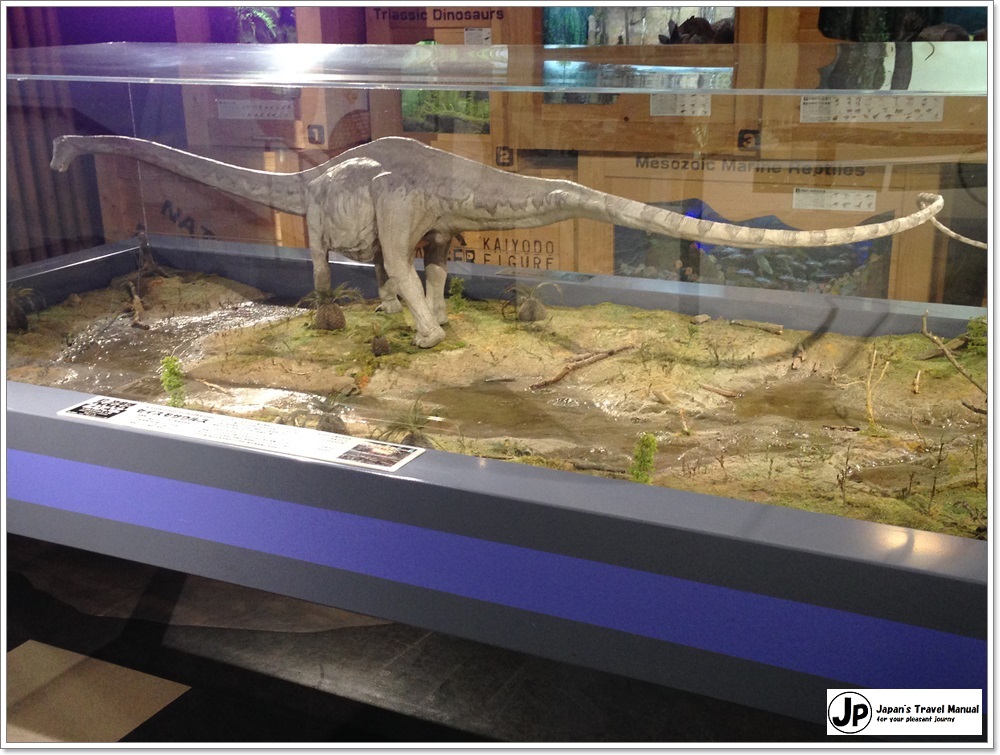 Insect figure is very realistic…! d(*゚ー゚*)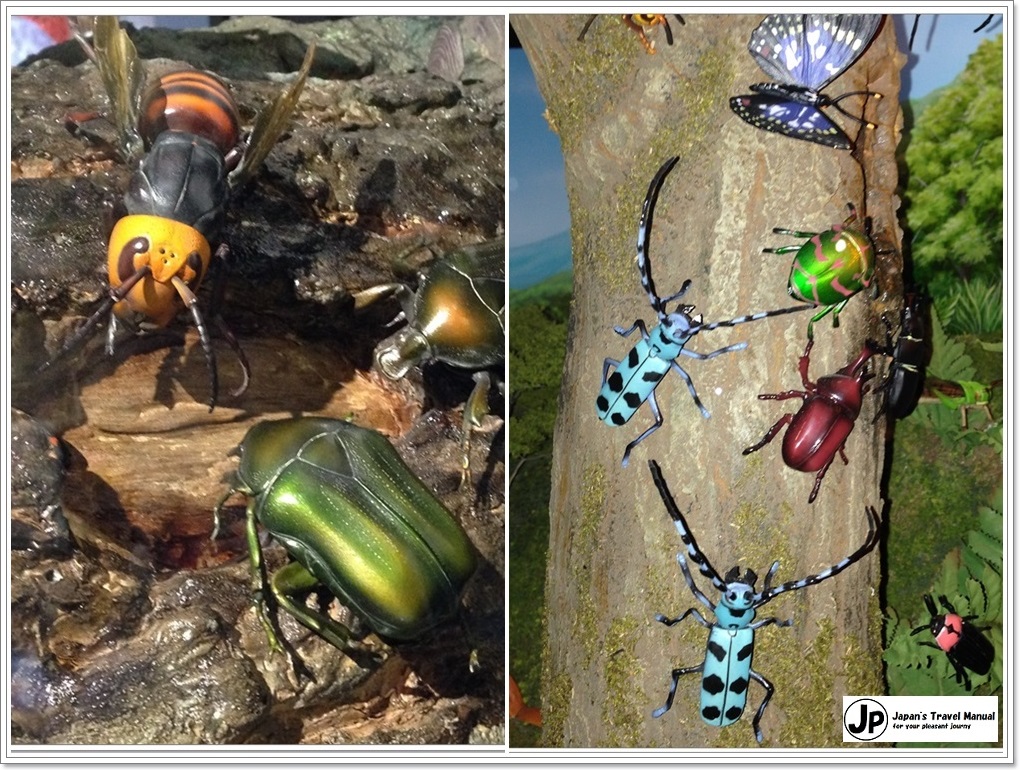 There is also a diorama.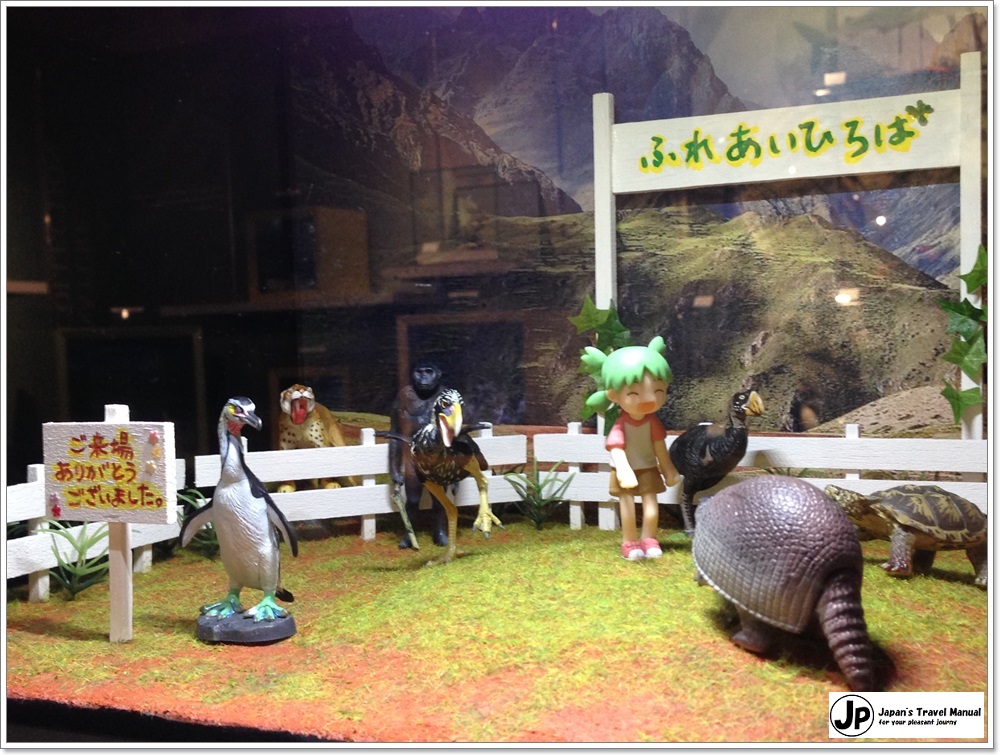 c.Character zone
Character zones are the most popular. There are a lot of characters of the animated cartoon which Japan is proud of.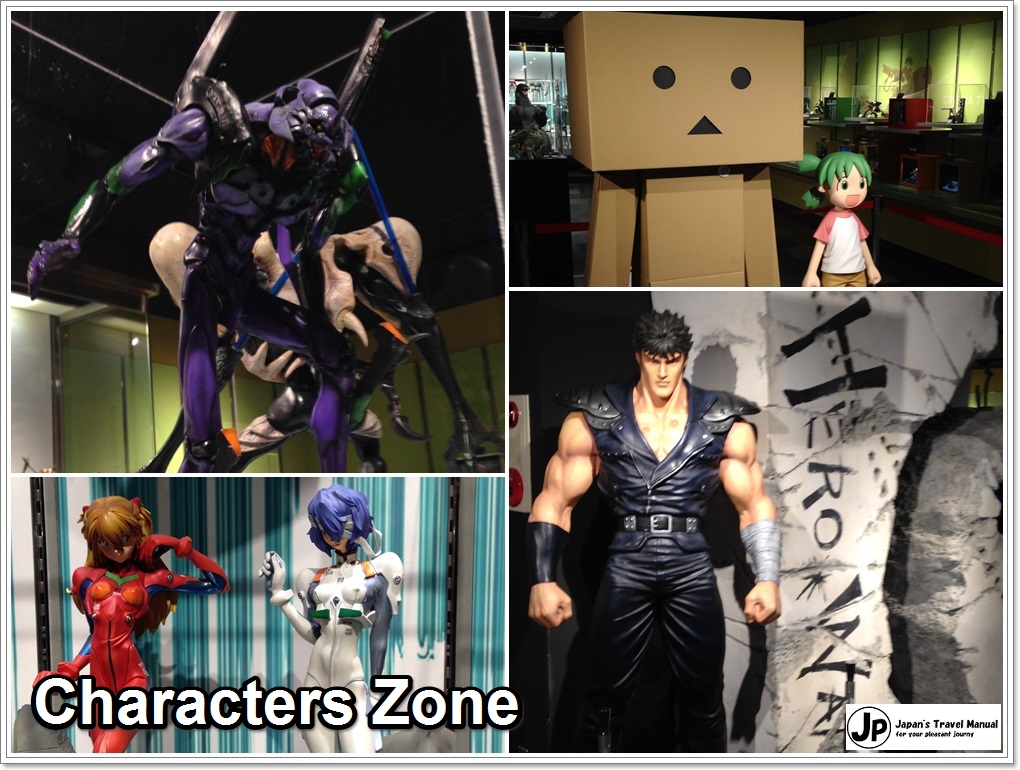 It is the video of the characters zone.
Danbo and Yotsuba!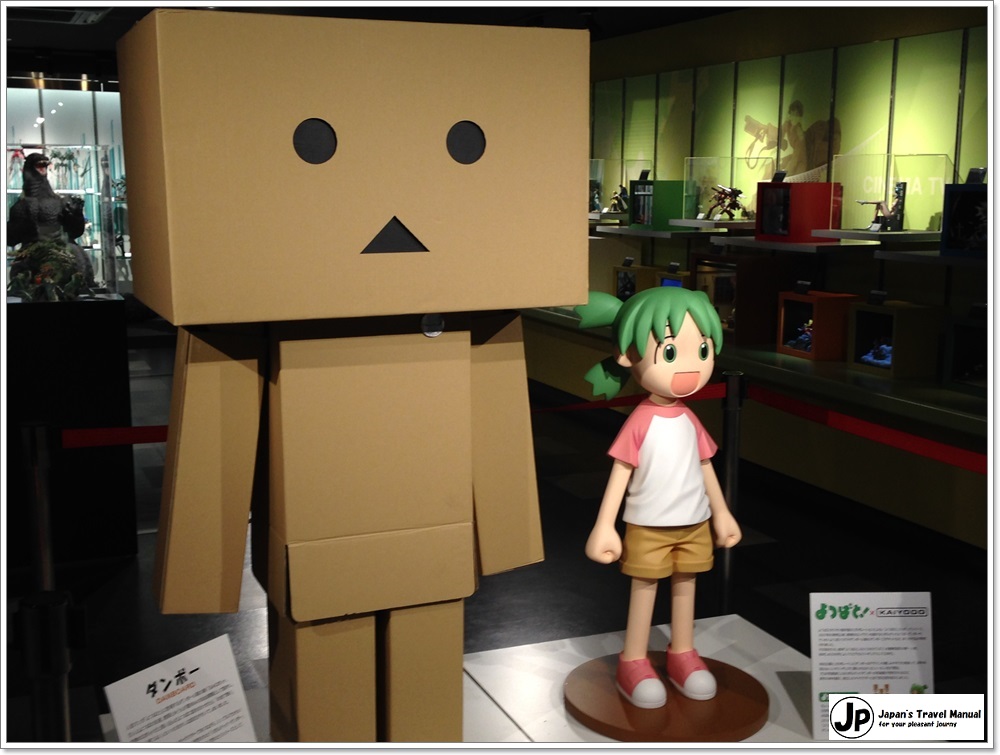 Evangelion Unit-01 and 3rd Angel Sachiel.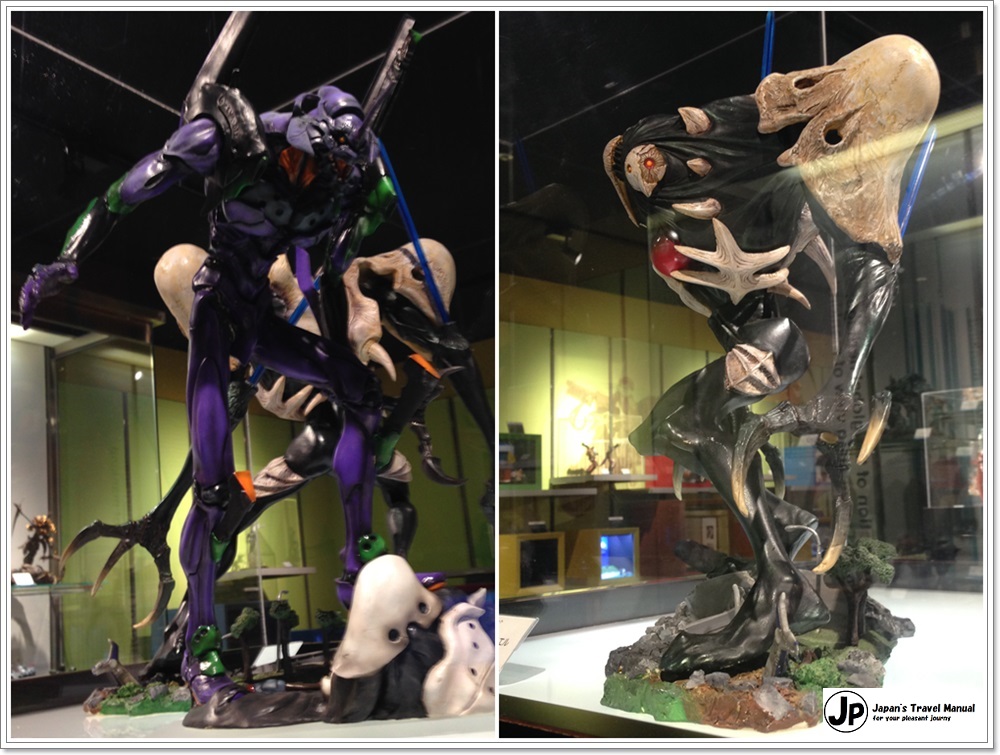 Evangelion special corner.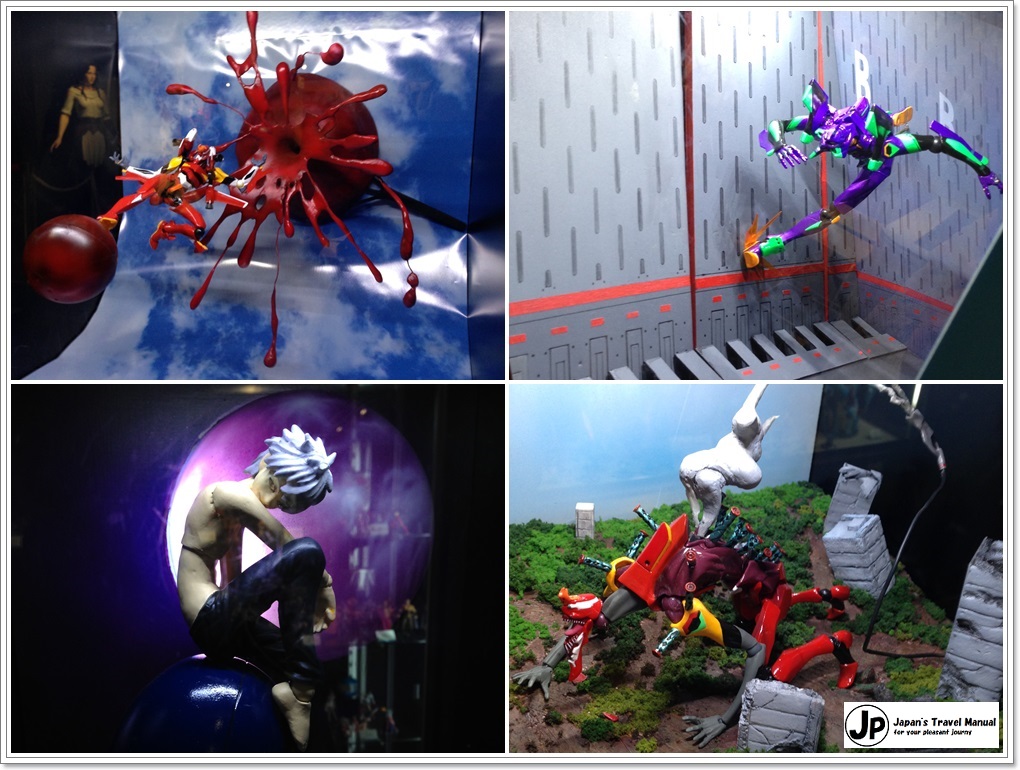 American hero, etc…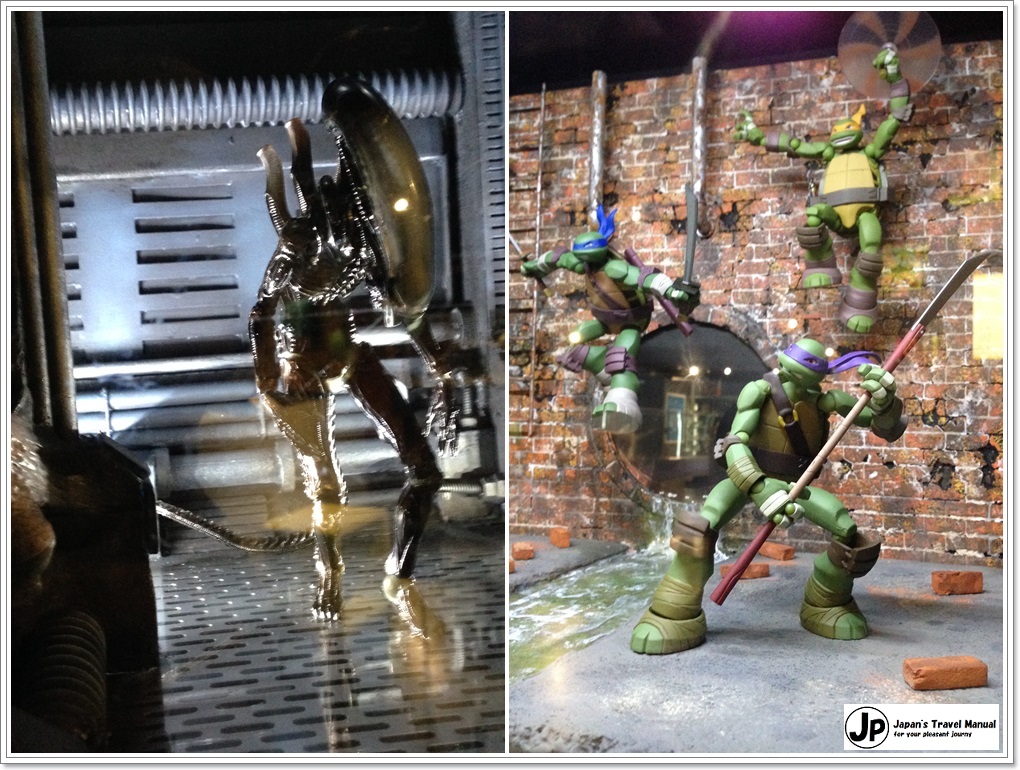 d.Girls zone
There is also a figure of cute girl.
It is the video of the girls zone.
How did you like it?
Please try to go.
Have a nice trip! XD
<Let's search the sightseeing information of Kansai in Japan on 'Japan's Travel Manual'!!>
<This site introduces the easiest way to get Japanese (Kansai) sightseeing spots to you.>