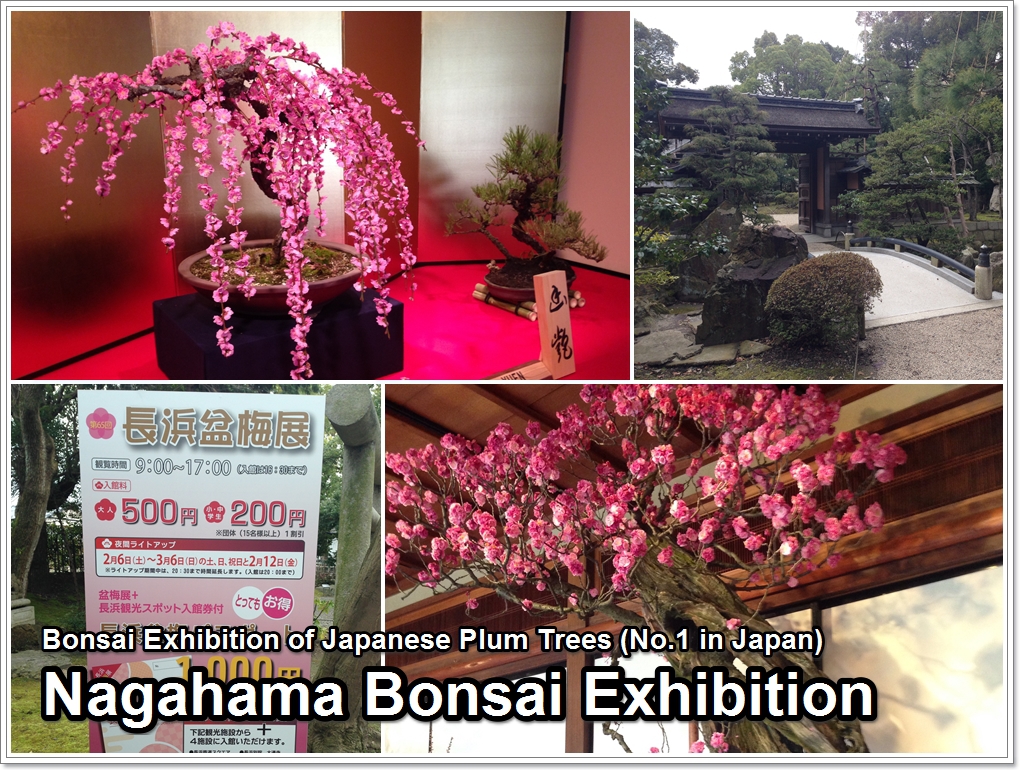 From January to March every year, Nagahama Bonsai (bonsai of Japanese apricot trees) Exhibition which is admired as No. 1 in Japan is held at Keiunkan in Nagahama City, Shiga.
Contents:
1.What is the bonsai?
Bonsai are miniaturized potted plants and trees for aesthetic appreciation and are an art form unique to Japan. The pine tree is cited as typical, but all sorts of other plants and trees are nurtured. When the roots have grown too long, the plant is taken out of the pot, cut, planted in fresh dirt. Then the branches are diligently pruned, and wire is somethimes wrapped around the trunk and branches to shape them to the desired configuration. To keep this up as the trees and plants grow, they are handed down across several generations. To complete the ideal shape requires a considerable amount of knowledge and labor, even for an expert, but it has an intimate appeal as a hobby.

引用(citation):http://biomedcircus.com/article_14_03.html
2.How to go to the Nagahama Bonsai Exhibition.
The nearest station of Nagahama Bonsai Exhibition is "JR Nagahama Station".
In this article, we will introduce the Directions from JR Osaka station to JR Nagahama station.
Directions icon-forward From:「JR Osaka station」 TO:「JR Nagahama station」
Transportation JR
Necessary time about 100 min(Use JR Limited express)
Fare 1,940 yen
▪Let's buy a ticket at JR Osaka Station.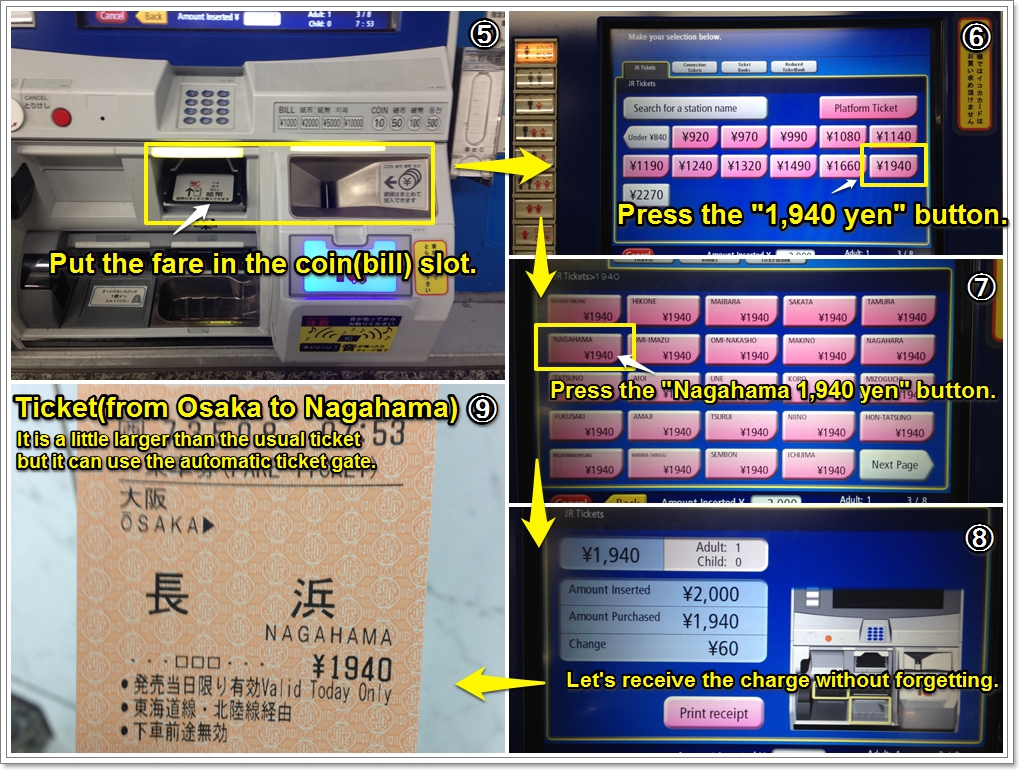 ▪JR Nagahama station→Keiunkan(Destination)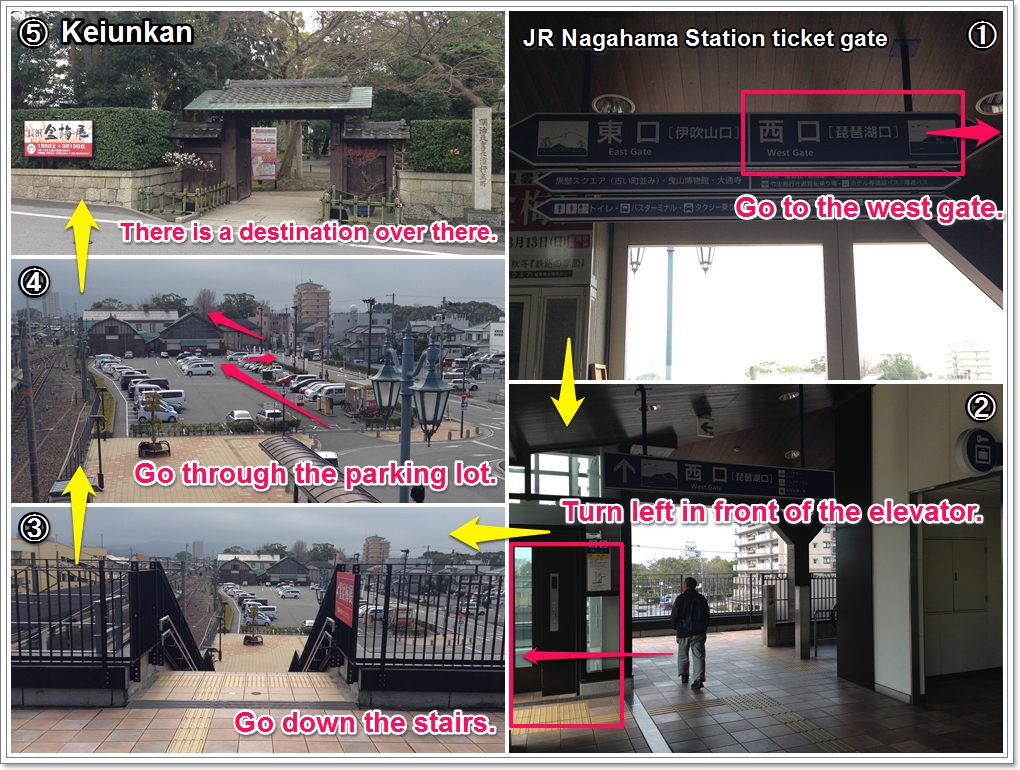 3.Report of the Nagahama Bonsai Exhibition.
This is the video of the exhibition.
This is the bonsai that are exhibited in this exhibition.
Any bonsai is also great.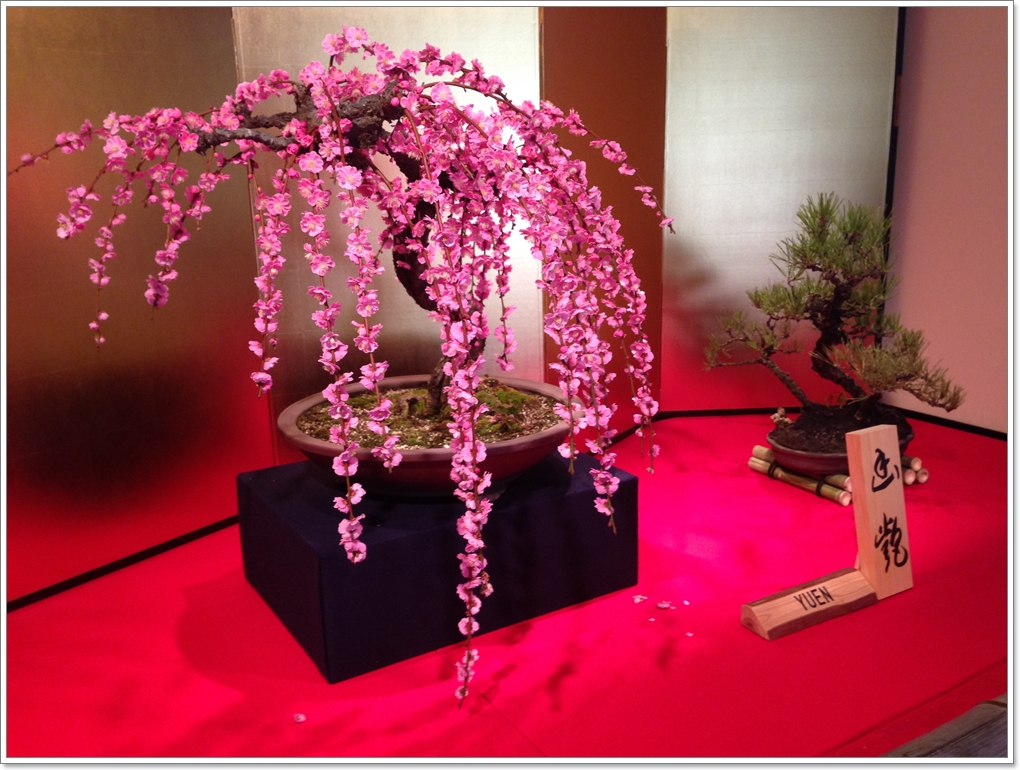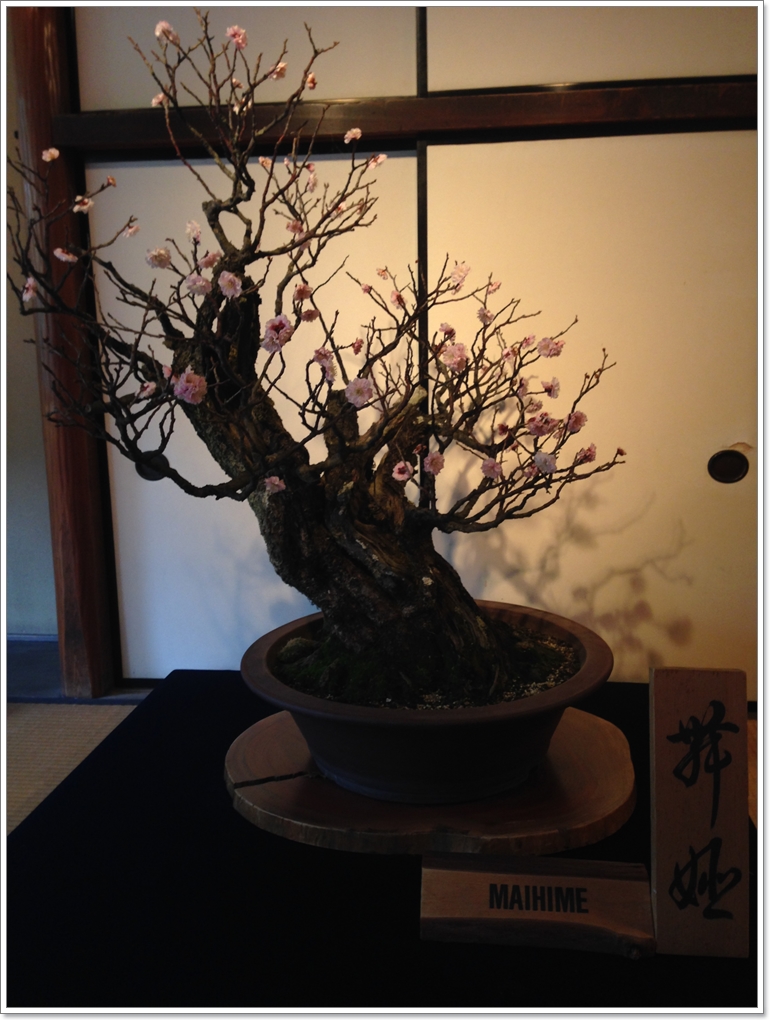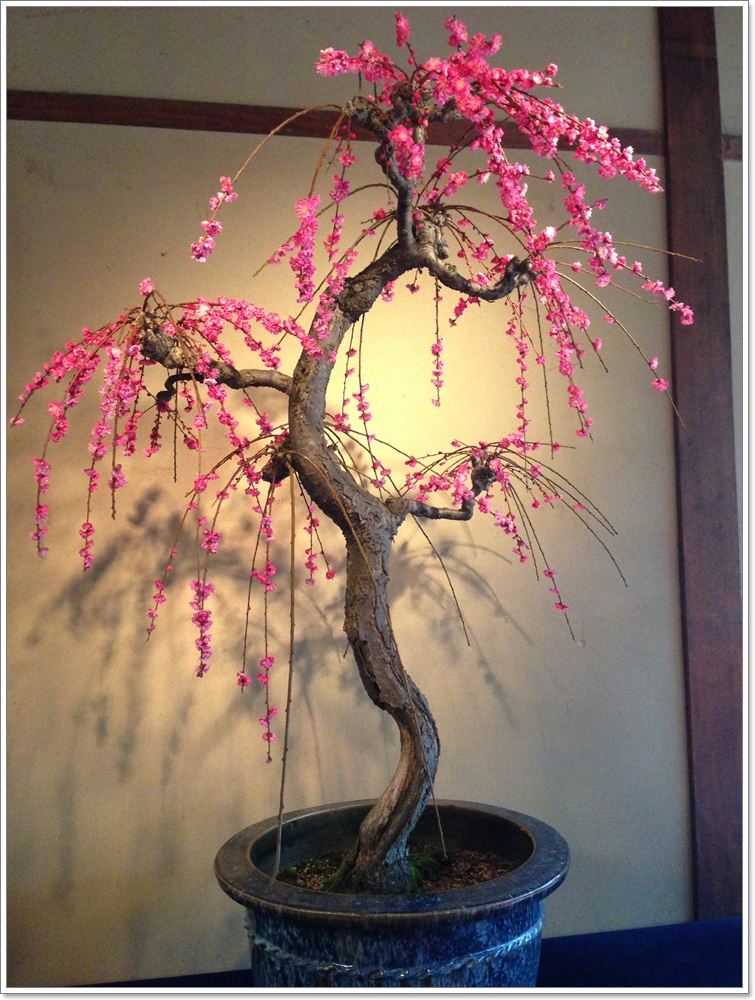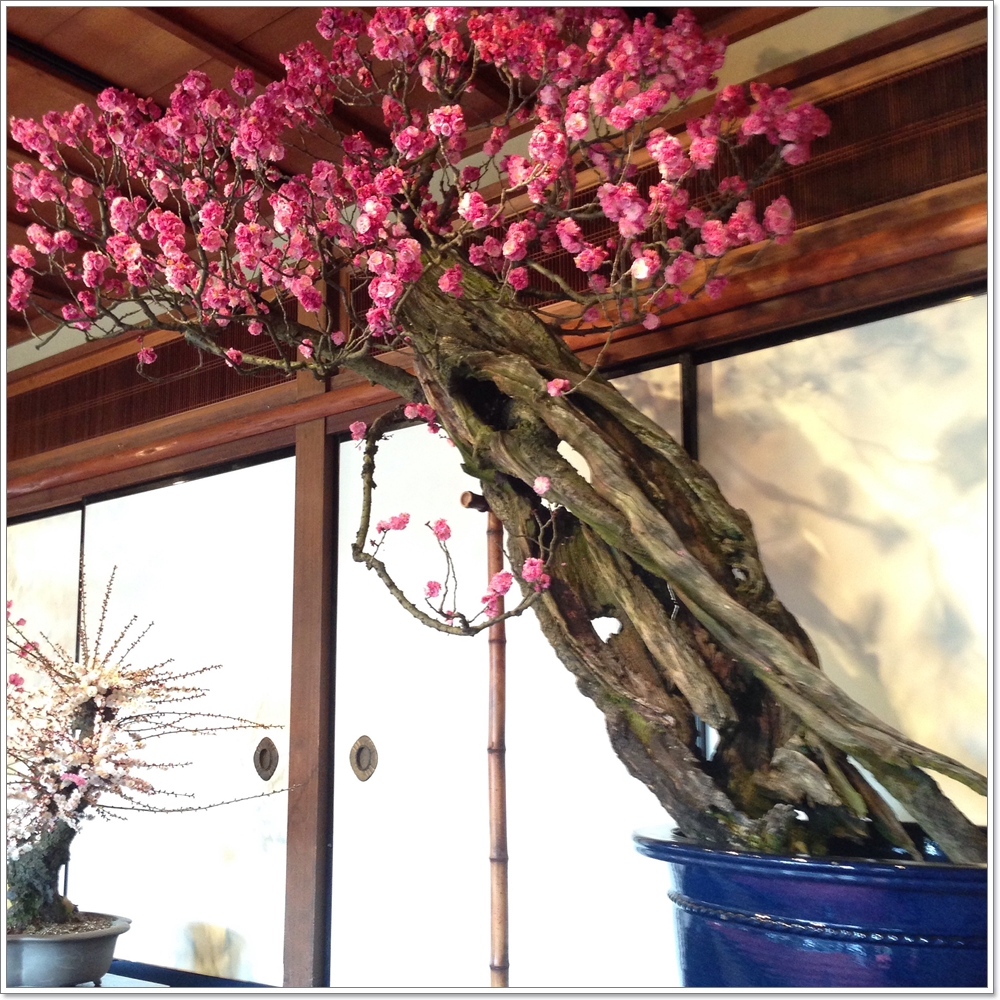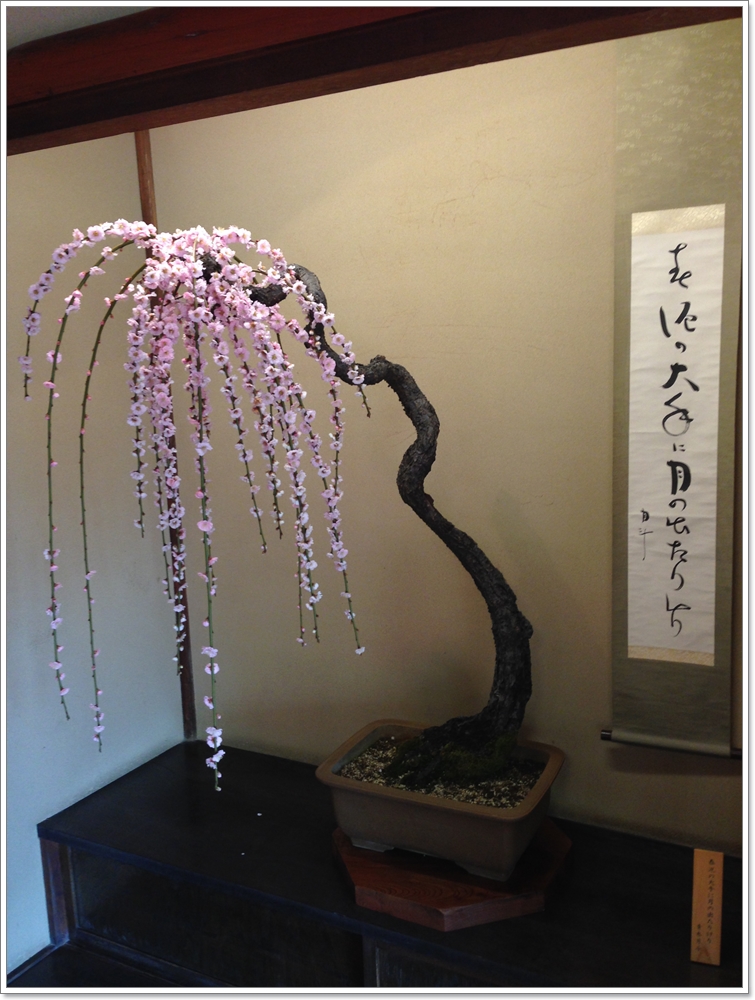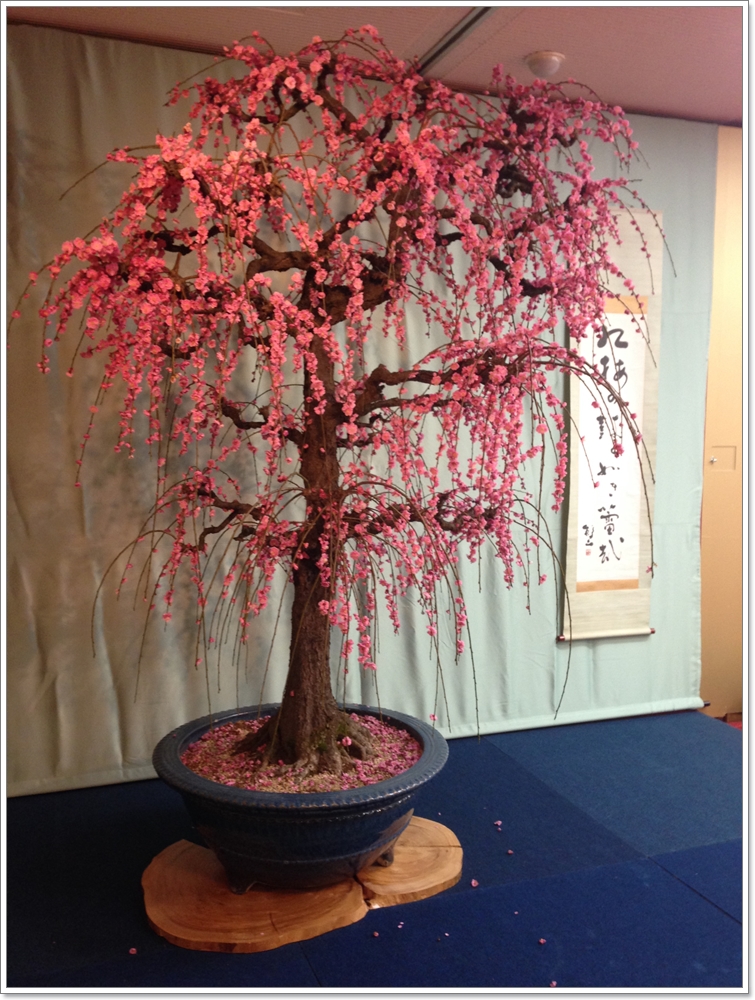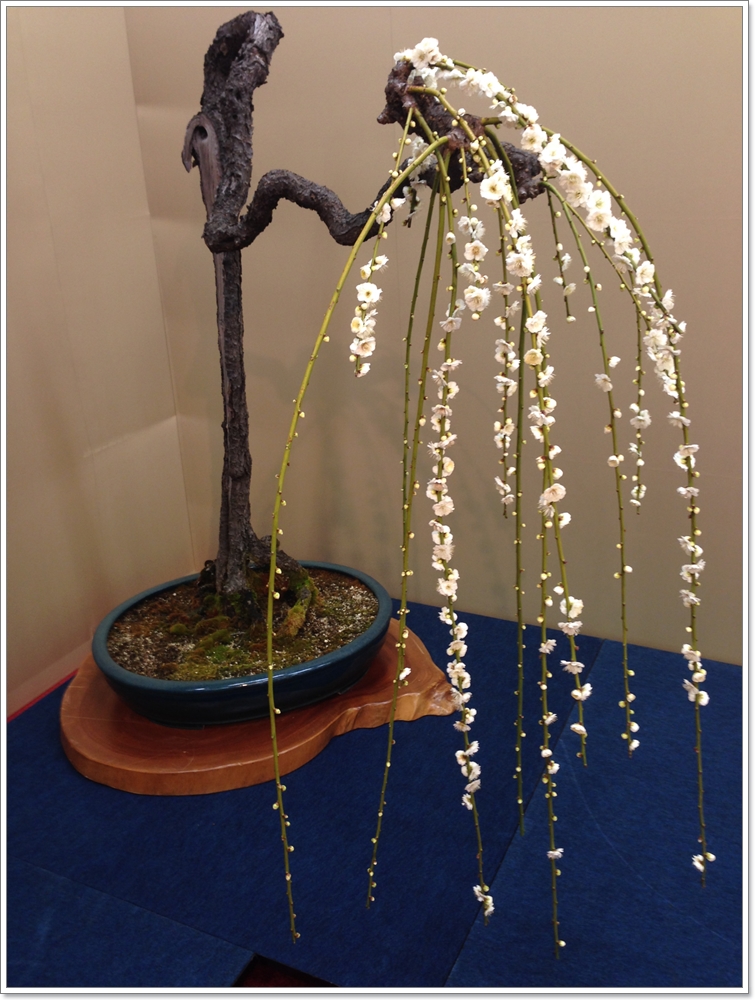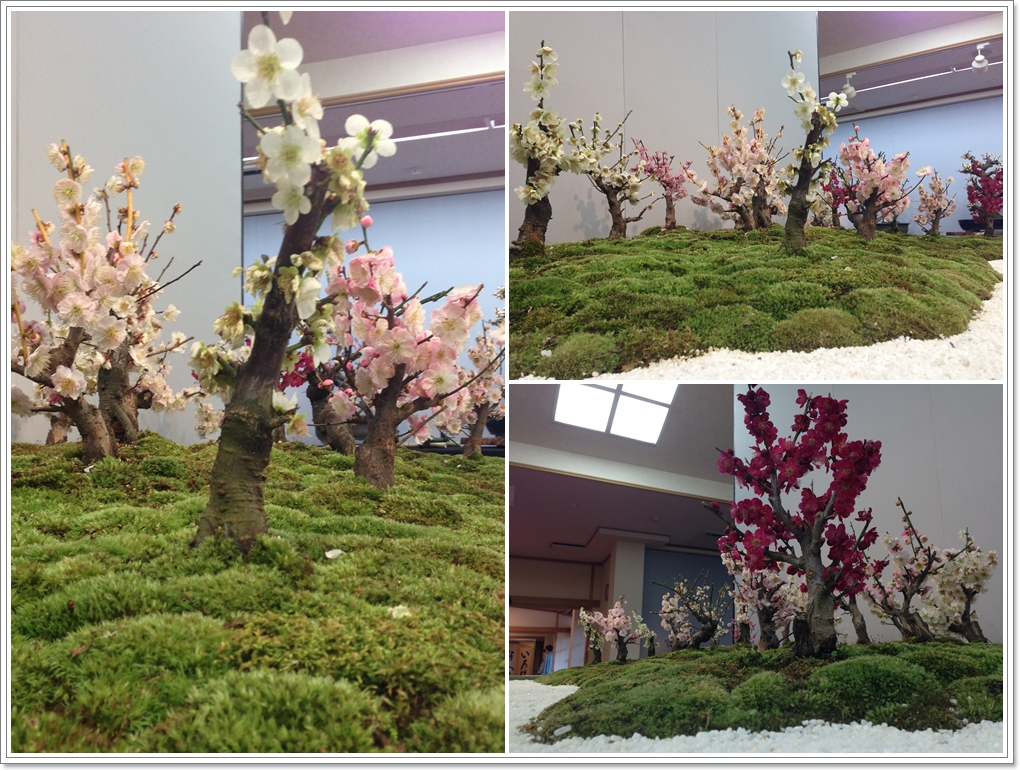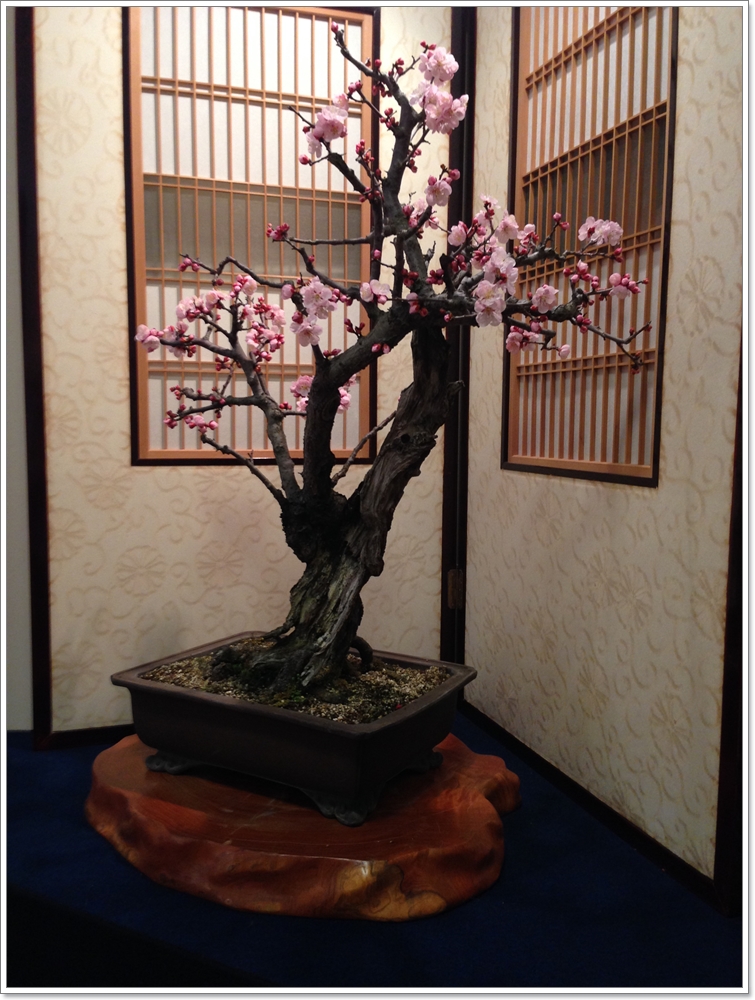 How did you like it?
Please try to go.
Have a nice trip! XD
<Let's search the sightseeing information of Kansai in Japan on 'Japan's Travel Manual'!!>
<This site introduces the easiest way to get Japanese (Kansai) sightseeing spots to you.>