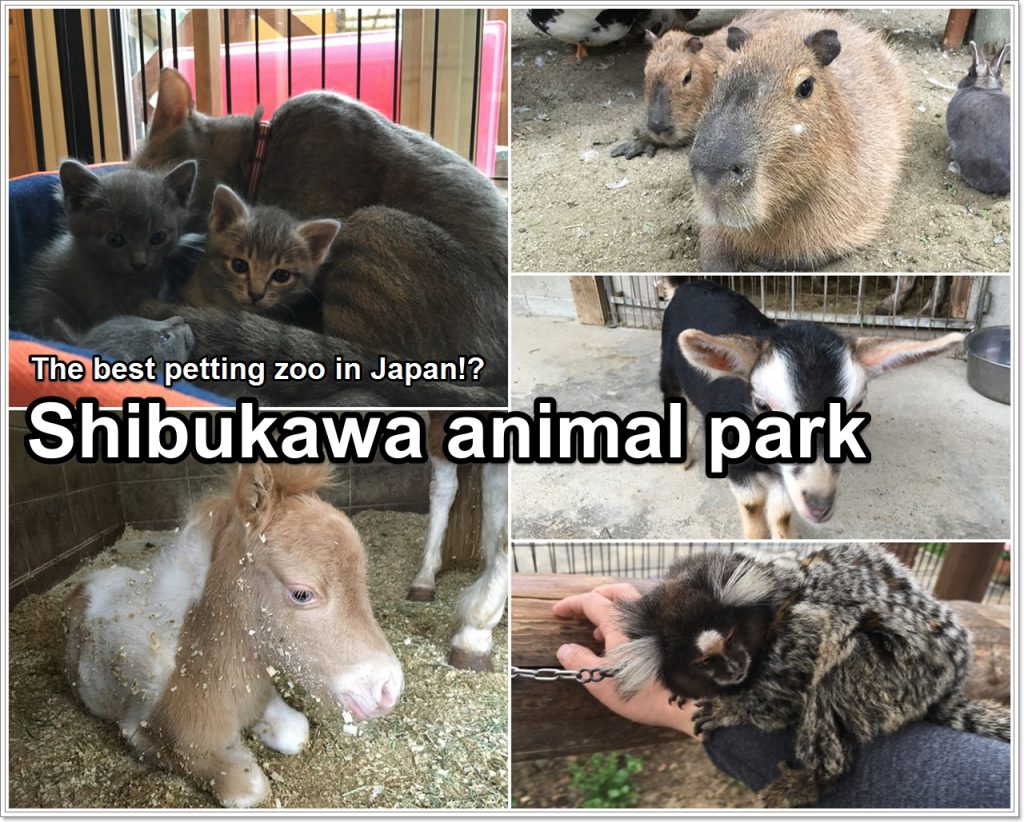 I love animals. Therefore I go to the zoo well.
And my recommended zoo is Shibukawa zoo in Okayama.
There are not the popular animals such as an elephant and a giraffe, the panda in this zoo. In adittion, the animal show is not hold at this zoo.
However, you can touch an animal a lot at this zoo! (Most of animals of this zoo are free-range.)
In addition, you can touch the small baby of the animal which is not shown at other zoos.
Because traffic is inconvenient, it is hard to go, but, everyone should try to go to the paradise of animal!
*This article was updated in April. 2016. The fee schedule may have been changed.
Contents:
1.About Shibukawa animal palk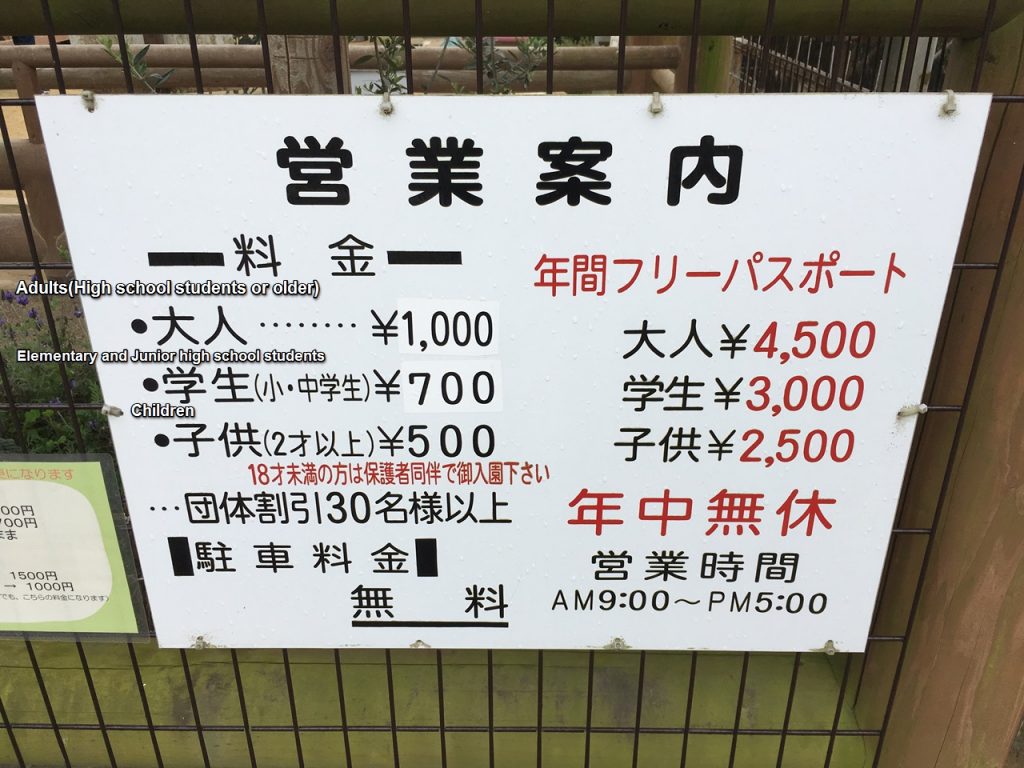 Open 9:00~17:00
 Charge Adults:1,000 yen、Elementary and junior high school students:700 yen、Children(More than 2 years old):500 yen
 Regular holiday No regular holiday
 Adress 3-1077-1, Shibukawa, Tamano-shi, Okayama, 706-0028, Japan
 TEL +81-863-81-3030
2.Facilities of Shibukawa animal park
■Animal petting space

■Animal house

■Stable

■Horseback riding house

3.Animals of Shibukawa animal park
Animals of this zoo are tamed really well.(○´艸`)
■Bingo♂(American cocker spaniel)

■Tango♀(American cocker spaniel)

■The baby of american miniature horse01

■The baby of american miniature horse02

■The baby of american miniature horse03

■Miniature horse and Japanese black cattle

4.Walk with the dog
You can go for a walk with the dog which lives in the Shibukawa animal park. Because it is very friendly dog, it is recommended!
■Charge:1,000 yen(9:00~14:00)、500 yen(14:00~17:00)
■The dogs which can go for a walk with you.

5.Horseback riding experience
You can experienced horse riding.

■Charge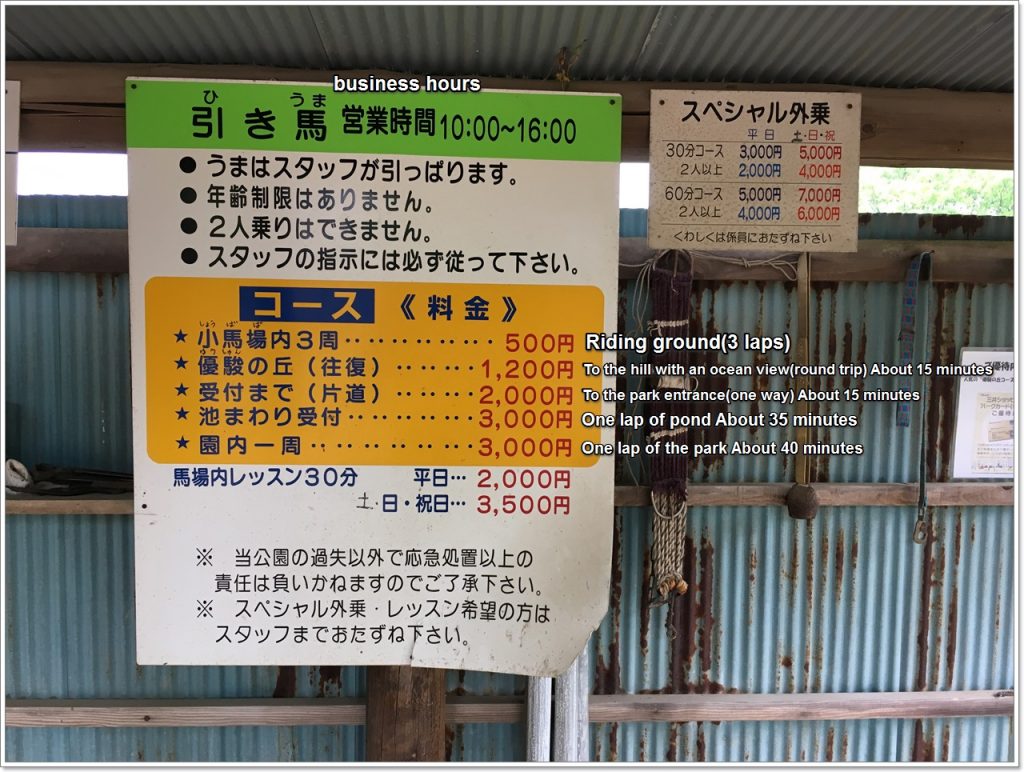 ■The horses which can do horse riding.

6.How to get to Shibukawa animal park
■How to get from Kansai(Osaka) to Okayama

If you go by public transport, you take Ryobi Bus (Tamano Shibukawa limited express line) from JR Okayama Station. (Bus fare is 1,000 yen one way.)
・Saturday, Sunday, public holidays and spring, summer, winter vacation period.:JR Okayama Sta.→Omocha-okoku(Toy Kingdom)→Walk about 15 minutes.
・Weekday:JR Okayama Sta.→Diamond Setouchi Marine Hotel→5 minutes by taxi.(Let's ask a taxi to the hotel staff.)
・JR Okayama Sta. bus stop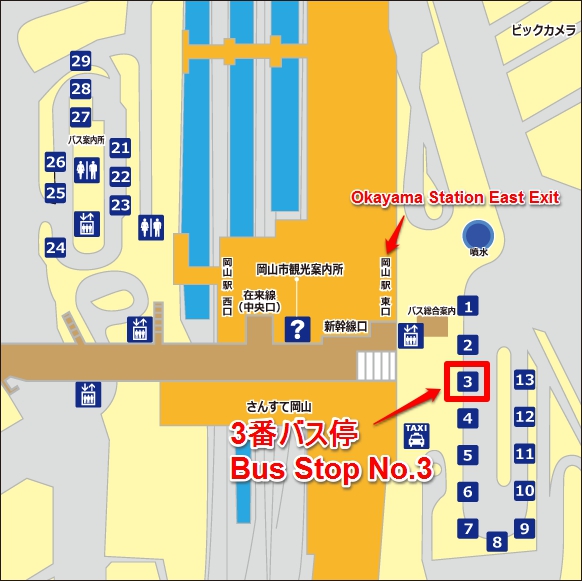 ・Time table of the bus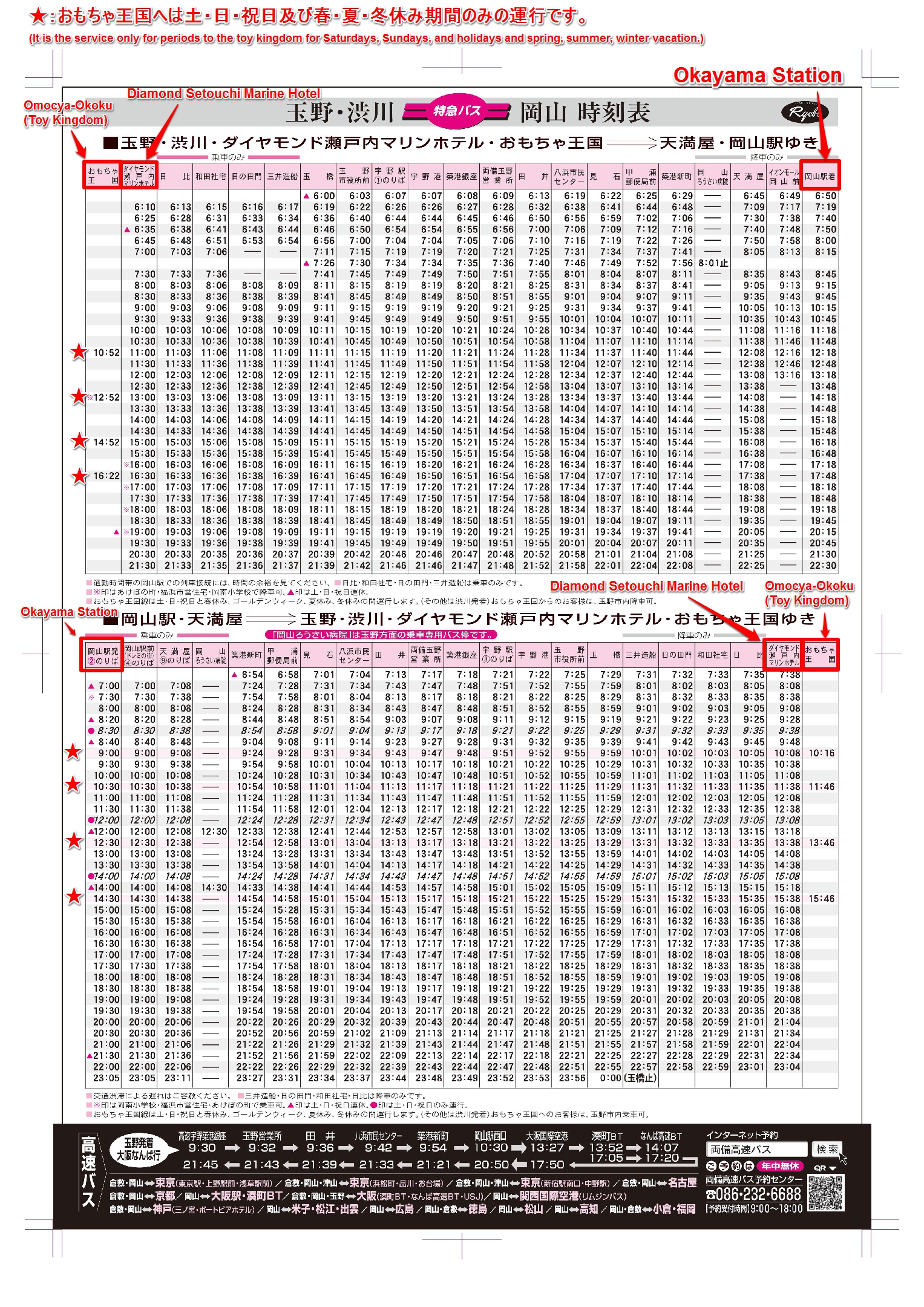 How did you like it?
Please try to go.
Have a nice trip! XD
<Let's search the sightseeing information of Kansai in Japan on 'Japan's Travel Manual'!!>
<This site introduces the easiest way to get Japanese (Kansai) sightseeing spots to you.>