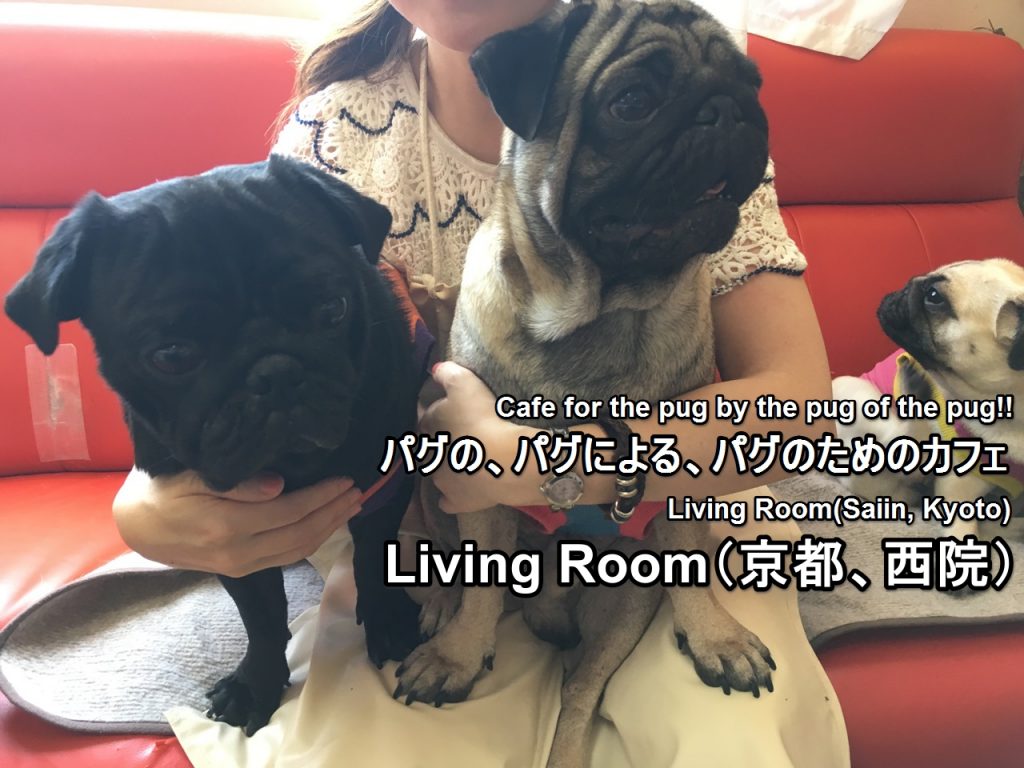 The pug-cafe 'LivingRoom' in Kyoto will relocate on July 28, 2017.
Contents:
■New address
Address:1F, SELENEkatsura, 151, Katsura Kawadacho, Nishikyo-ku Kyoto-shi, Kyoto, 615-8017, Japan
TEL&FAX:+81-75-874-7989
■Fee
New customer:1,200 yen / 1h
Member:1,000 yen / 1h
Additional fee:500 yen / every half hour
*include 1 drink, snack and pug's snack
You don't have to get a reservation.
*A reservation is necessary only when you want to use reservations room.
They have a parking lot for the customers. (4 cars)
■Notification of transfer
■LivingRoom's pugs
■本日の天気:おやつ時々パグの嵐(Covered with pug)

■■ごはんっごはんっごーはーんーっ!(We love meal!!)
Please try to go here.
Have a nice trip! XD
<Let's search the sightseeing information of Kansai in Japan on 'Japan's Travel Manual'!!>
<This site introduces the easiest way to get Japanese (Kansai) sightseeing spots to you.>