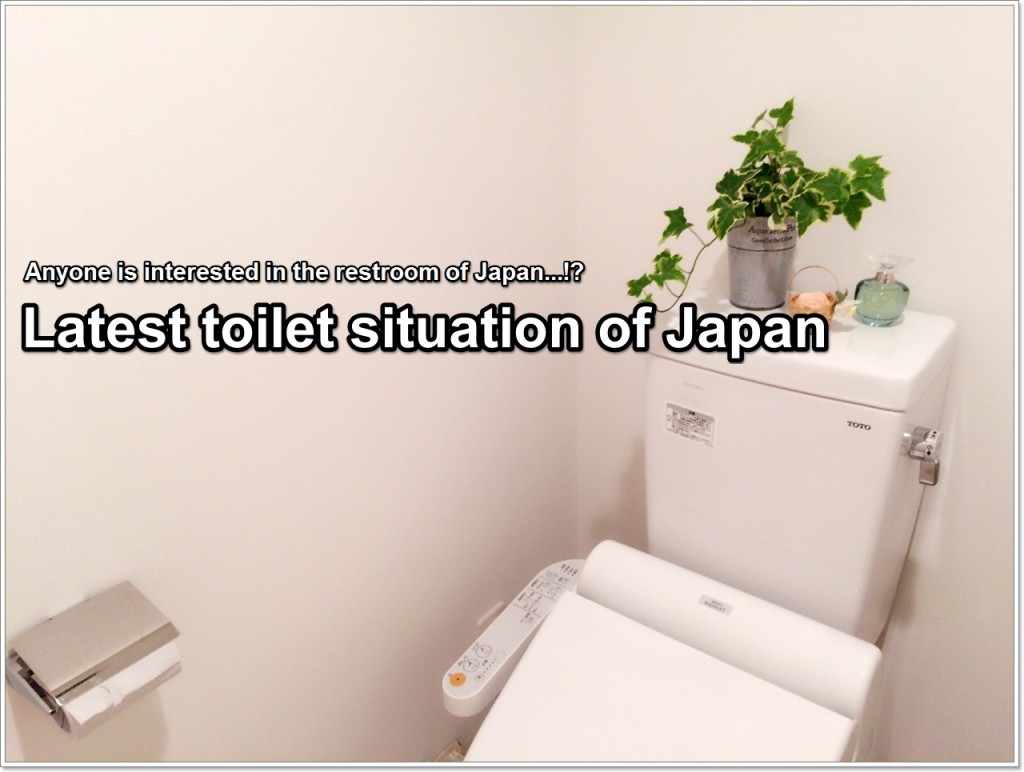 I do feel Japan is a very good country…The reason is that there are a lot of clean toilet.( *´艸`)
Besides, it is equipped with shower toilet system! (very important.)
I often go abroad(Mainly in Southeast Asia), but may be troubled because there are few clean toilet.
In Japan, a lot of clean toilet are installed in a convenience store and the commercial facilities not to mention a hotel.
So, I'll introduce the site that summarizes the latest toilet situation of Japan.
If you look at this article, you are Japan toilet master! (not so glad…!?w)
Contents:
1.NIPPON UTSUKUSHI TOILET
If you look at this site, you are Japan toilet master!

Just in case…, What is the shower toilet system?
A function that we would like you to try by all means is the spray seat installed on the toilet. (It may not be installed in some facilities.)
The spray seat has a seat warming function and a warm water spray function to clean the local area.
Additionally, it has a timer to conserve electricity and a learning function to discover at what times the toilet is used the least to automatically lower the temperature during those times and for further electricity savings, it will instantly warm the toilet seat and warm the
water only at times when used. There are some that have a sensor to detect people and will automatically open and close the toilet cover and automatically flush the toilet.
引用(citation):http://www.sanitary-net.com/utsukushitoilet/en/latest/
2.Manners of Japanese toilet
If you use spray seat, you can be happy like a man of the image. (○´艸`)
Please flushed down the toilet if you used toilet paper.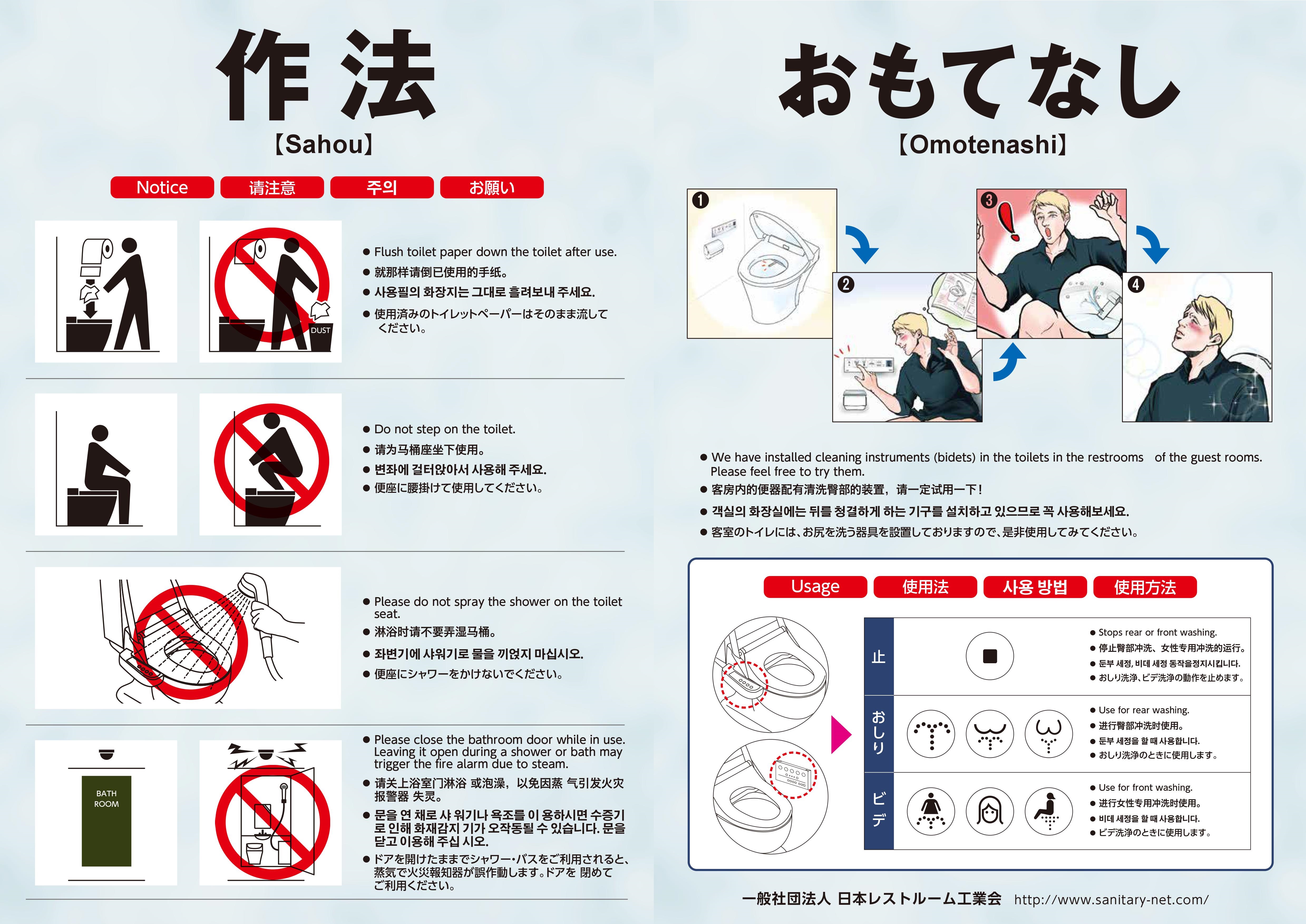 3.Usage of the restroom by manufacturers in Japan
■TOTO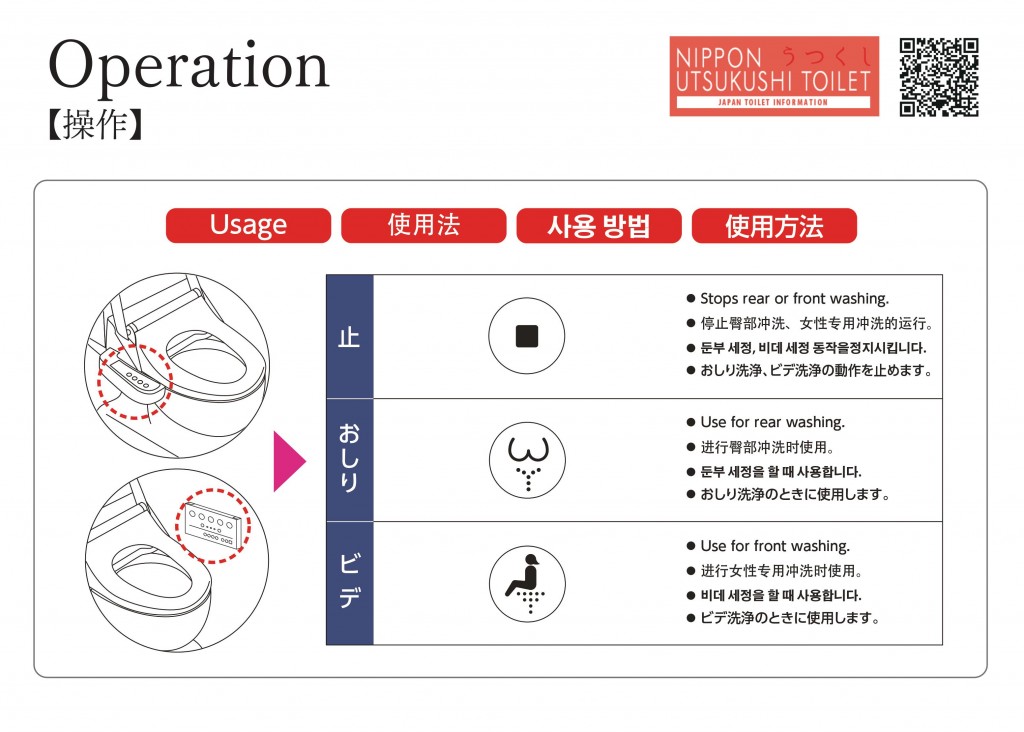 ■Toshiba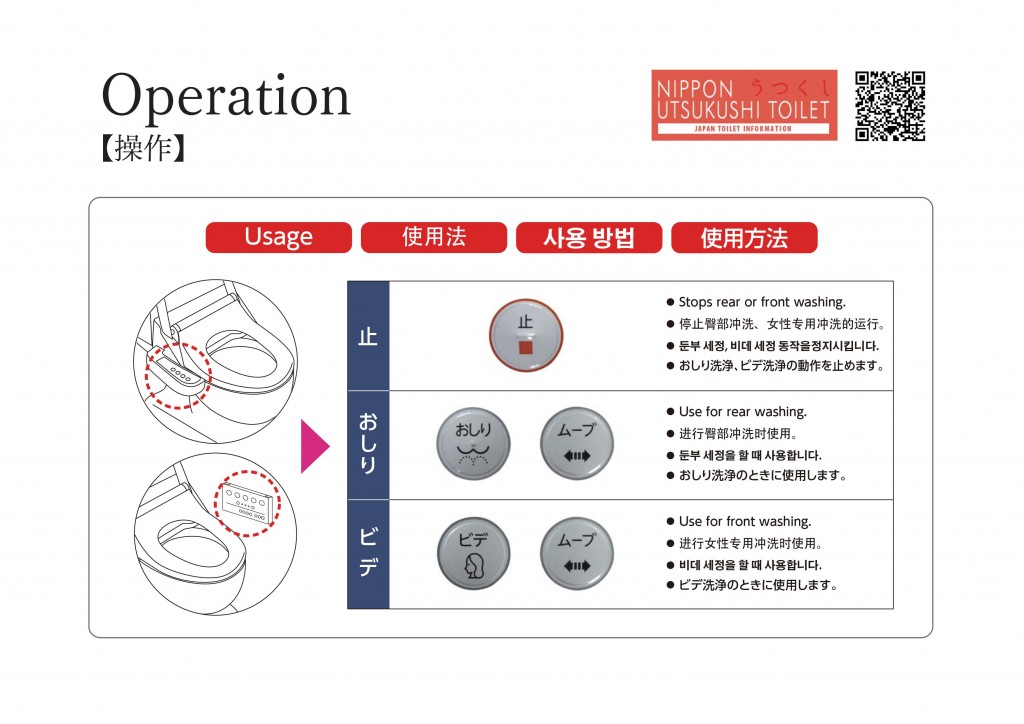 ■Panasonic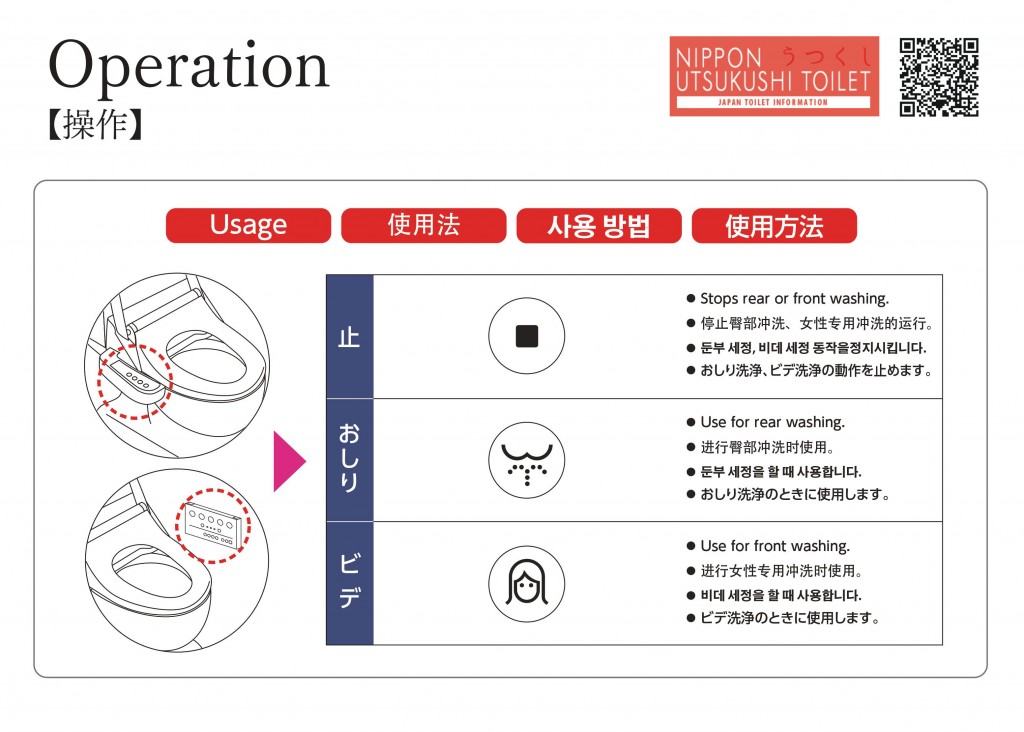 ■LIXIL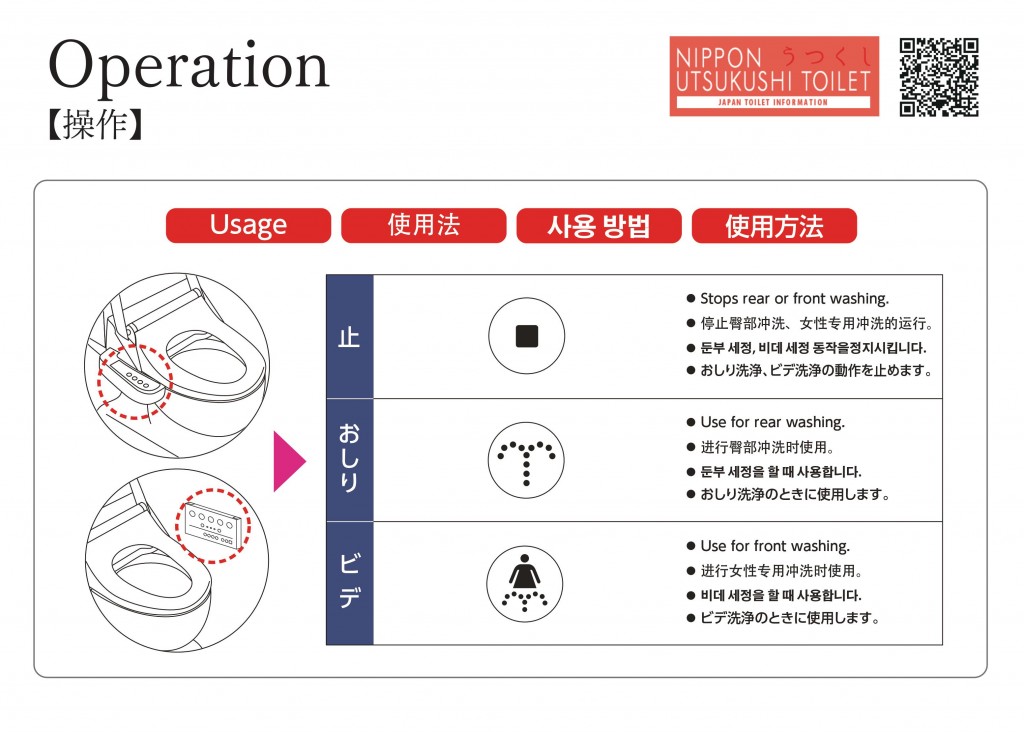 ■ASAHI EITO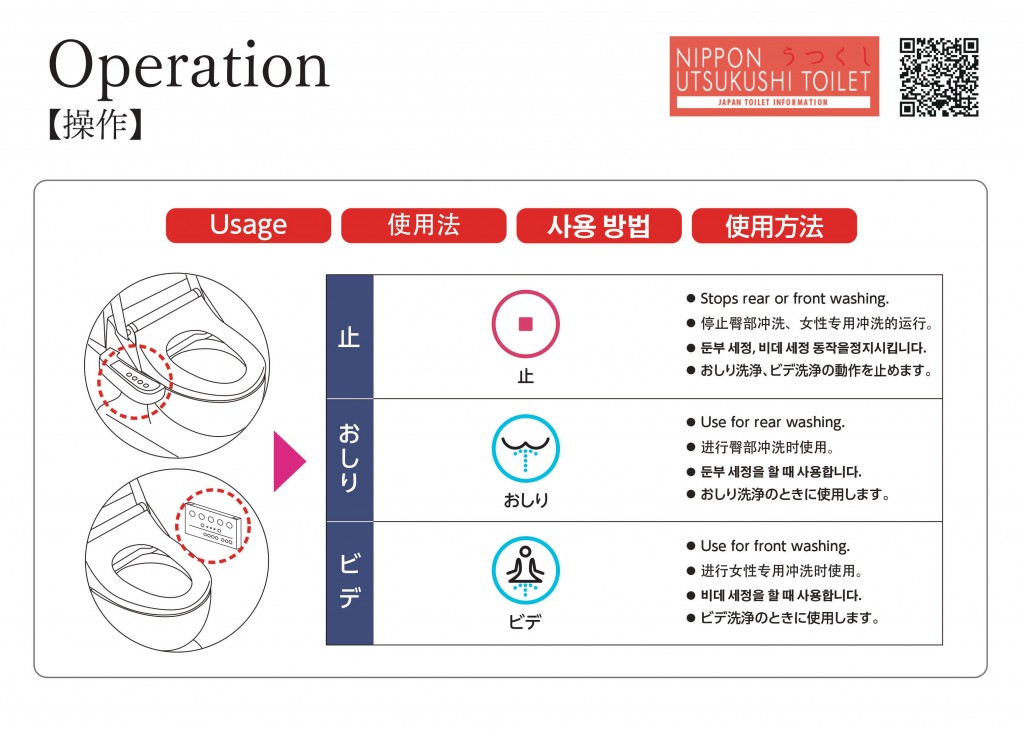 ■SAN-EI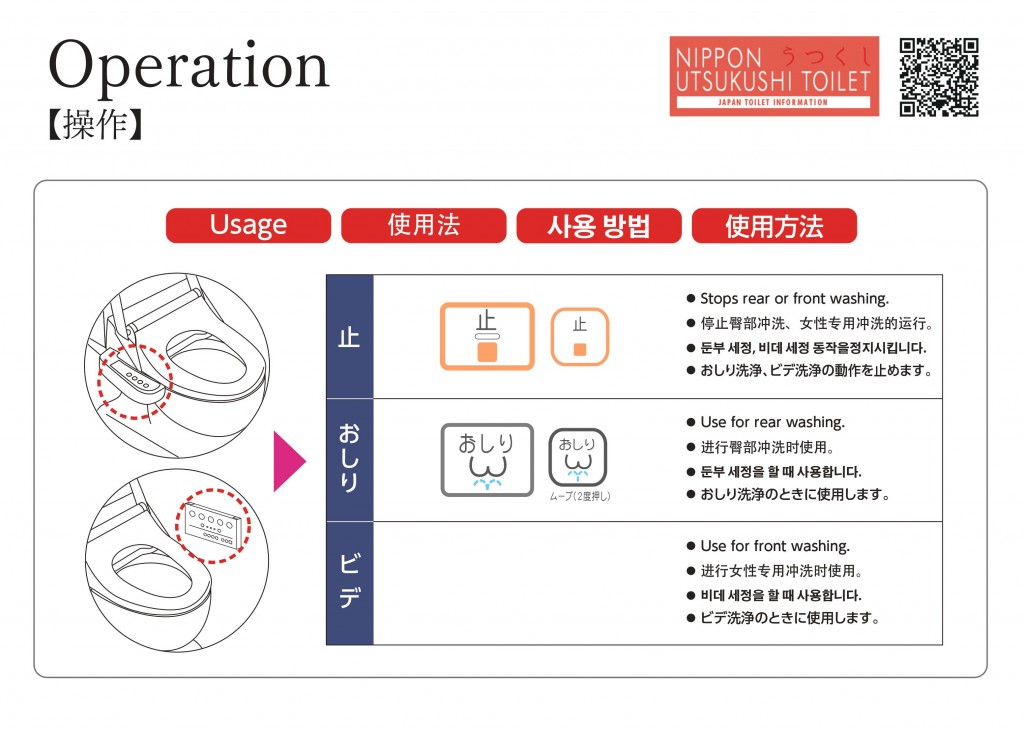 ■Janis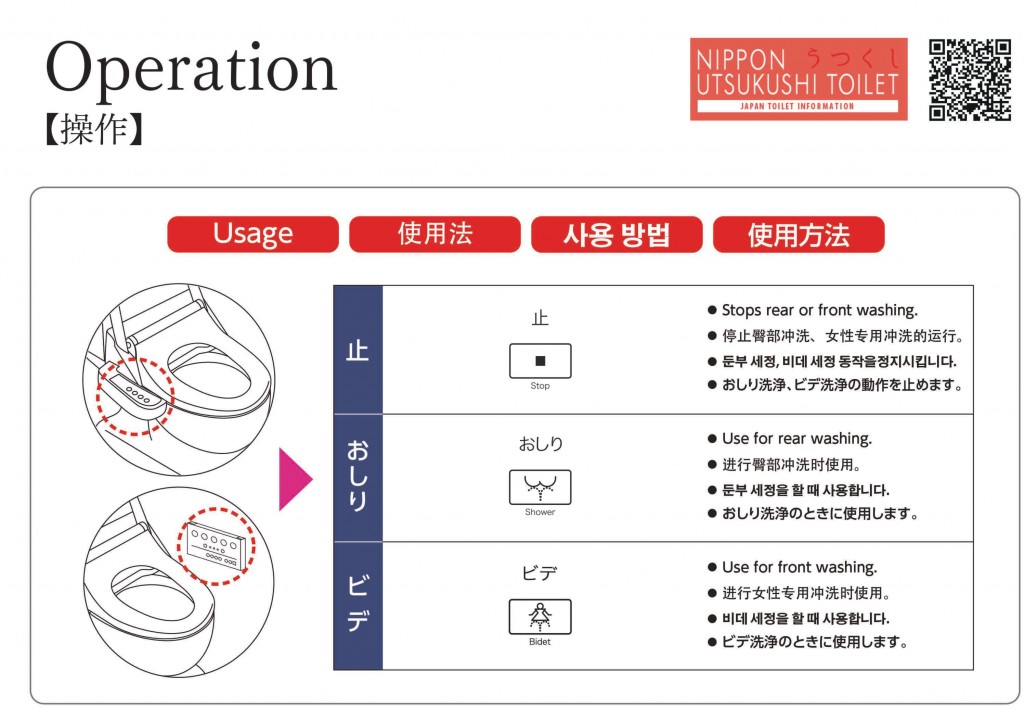 4.What should you do when you want to find a toilet?
If you want to find a toilet, let's search for googlemap.
Using googlemap, please search in the japanese keyword called "多機能トイレ".
(Can not search in English keywords.)
Congratulations, now you are Japan toilet master! d(*゚ー゚*)
How did you like it?
Have a nice trip! XD
<Let's search the sightseeing information of Kansai in Japan on 'Japan's Travel Manual'!!>
<This site introduces the easiest way to get Japanese (Kansai) sightseeing spots to you.>